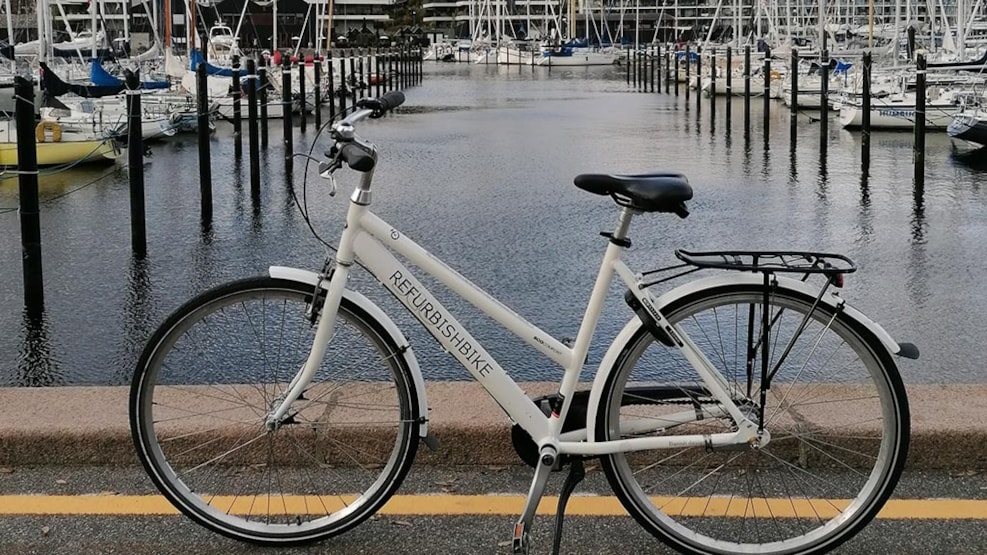 Bike rental RefurbishBike in Aarhus
If you would like to experience Aarhus and the surrounding landscape on a bike and whizz away on an adventure with a particularly green conscience, sustainable, upcycled bikes can be let at RefurbishBike in Aarhus.
Sustainable circular bicycle rental in the city
Every year, many bikes get abandoned all over the city - and are sent to scrap, even though they are still functional. RefurbishBike.com takes this probken seriously, as they upcycle the bikes - for you to rent!
How to let a Bike
Stop by the RefurbishBike workshop
Pick your bike
Have it adjusted to fit you perfectly
Pay by using the QR code
Return the bike to the workshop after your ride.
See what others are sharing on Instagram