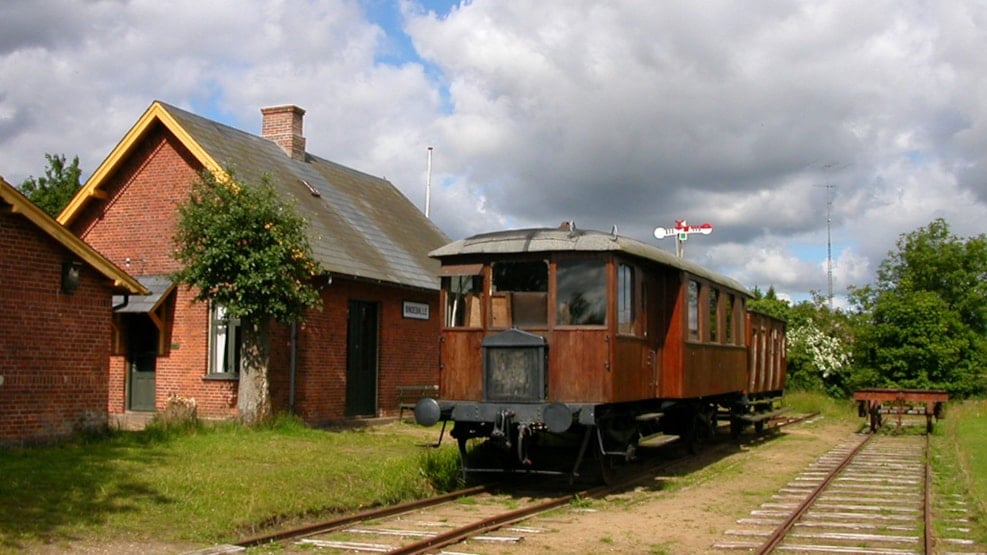 Bindeballe Station - tent site
The tent campsite is located at the former railway tracks at the now disused Bindeballe Station. Showers and toilets are found in the old station lavatories. Living rooms and kitchens inside the station are available for use by campers and their visitors.   
The old Bindeballe Station building has been converted into a museum and relates the story of the old railway, while the old grocer's store, Bindeballe Købmandsgård, offers shopping and a museum featuring merchandise from a bygone era.   

Location
The tent campsite is located at the disused Bindeballe Station on the Bindeballestien Route (Regional Route No. 36) and approx. 2 km from the Ancient Road (Hærvejen) (National Route No. 3).  
Contact
Enquire at the grocer's store before pitching your tent at the tent site. Only regular sized tents can be used and stays must only be of a duration of 1-2 days. The accommodation cost DKK 40 for adults, children for DKK 25.
Contact: Bindeballe Købmandsgård, Bindeballevej 100, DK-7183 Randbøl, tel. +4575883383.