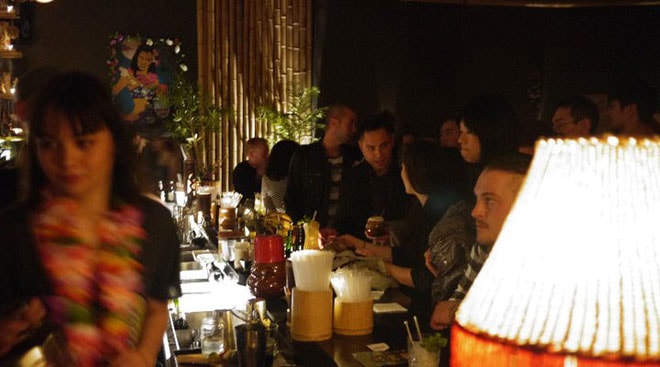 Brass Monkey
Aloha! The cocktail bar Brass Monkey in Vesterbro invites you into a true Hawaiian atmosphere where the bartenders wear wreaths of flowers and the decor is tropical and colourful.

At the Brass Monkey the atmosphere is lively and decorative and the bartenders are always ready to start a limbo dance in real Hawaiin style during the night.

Live music and rum

The bar offers different types of rum and other homemade spirits, so there are plenty of different cocktails.

Do you like live music, Brass Monkey often invites bands to play besides the DJs.

So put on your floral wreath and go to Brass Monkey!