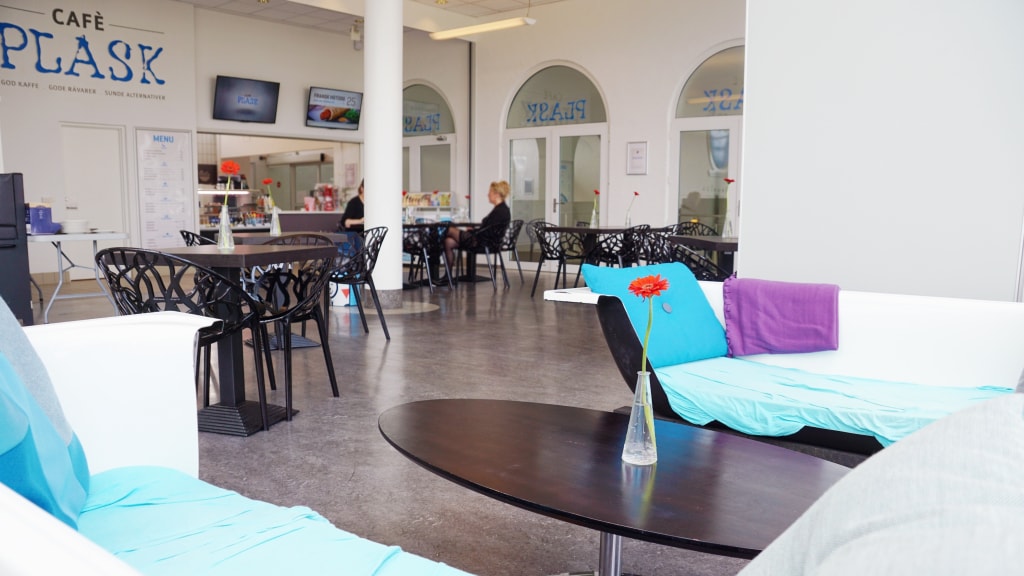 Café Plask
Café Plask
Welcome to Café Plask – a quiet oasis with a view over the water park KCS Badeland.
Here you can enjoy everything from sandwiches, burgers and fresh salads to ice cream, sweets, speciality coffees and much more. After a long day in the water, you can relax in the stylish café area and enjoy the view of one of the largest water park in this part of Denmark.
Café Plask has 2 service locations, which means you can visit the café directly from the water park in your swimming costume - we serve light meals that can be eaten during swimming breaks. If you want to visit the water park with your friends or family but not take a swim, you can just relax in the café or on the terrace – this is also an opportunity to relax after visiting the fitness centre.
KCS looks forward to welcoming you to Café Plask!
Information:
For contact, opening hours or more information about Café Plask: Café Plask