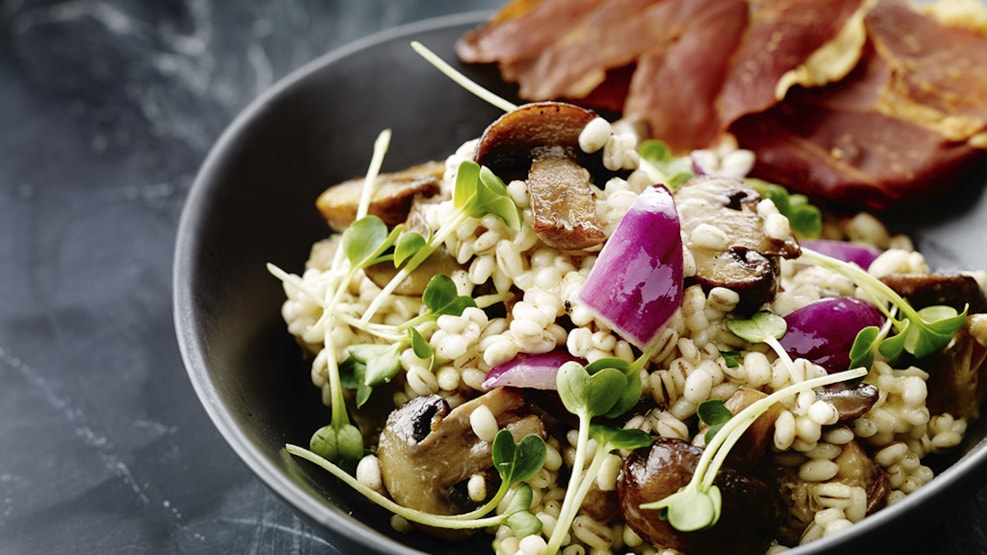 Comwell Sorø
Restaurant surrounded by beautiful nature

At the beautiful Restaurant Solaris you sit in a relaxed atmosphere, surrounded by green areas and with views of Sorø town, Pedersborg Lake and not least the restaurant's vineyard. Here Restaurant Solaris grow the Solaris grape, which the restaurant is named for. 
Restaurant Solaris' passion for fresh produce is easily visible in terms of expression, taste and, not least, on the menu and everything is made with the chefs' love for food. Therefore, restaurant's skilled kitchen team constantly focuses on good taste, ecology and the good grape. 
Restaurant Solaris presents a wide range of exciting wines, and the wine server will be happy to help you choose the perfect wine from the cellar card, as well as other beverages that will compliment and enhance the culinary experience.
Restaurant Solaris is open Monday to Saturday from 6pm-9:30pm. The bar serves food Monday to Saturday from 12pm-9:30pm.