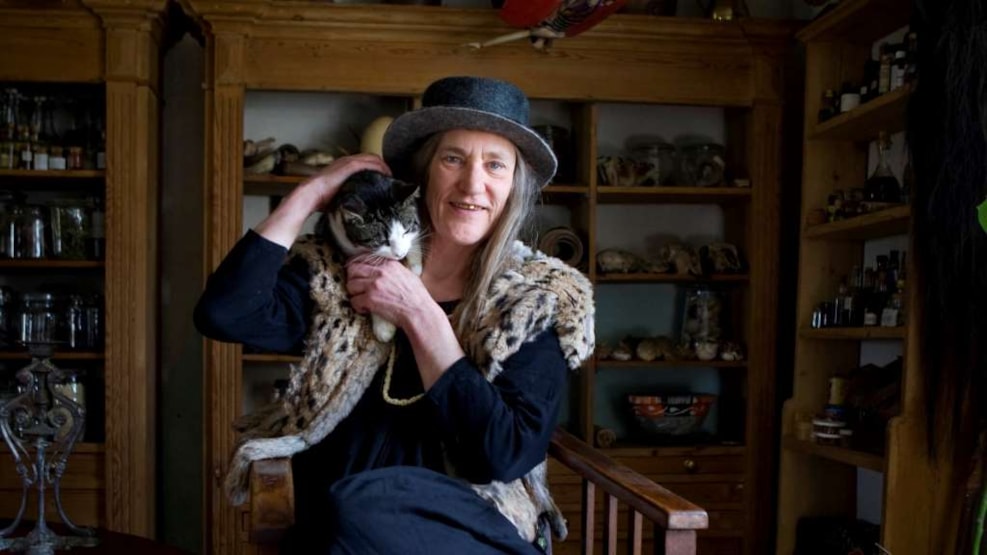 Dannie Margrethesdatter Druehyld
Danni Margrethesdatter Duehyld was a Danish witch, who lived in Rold Forest. She died the 2nd of May 2021, 71 years old. 
Besides being the only registered Witch in Denamrk at the time, she was a writer, and used to tell myths and stories about the nature in Rold Forest.
Dannie had a workshop in the Rebildcenter museum, that you can visit and get an impression of her world. She had a wealth of knowledge about everything in the forest, from herbs and plants, to all its creatures.  
On a screen by the workshop, she tells stories about magical creatures and the nature in different areas of Rold Forest.