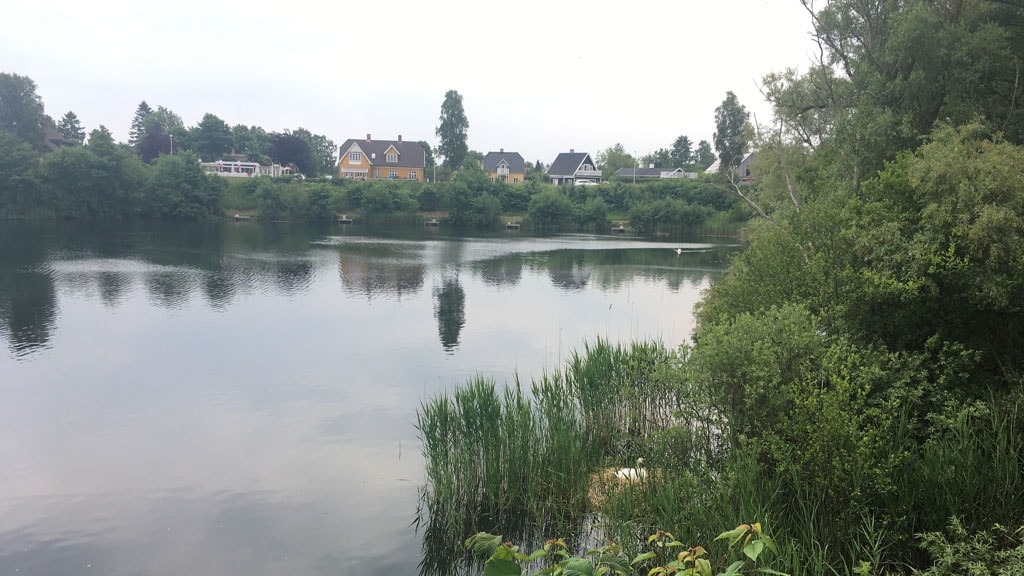 Dronningmølle Fishinglake "Put and Take"
Dronningmølle Fiskesø, "Put and Take" lake.
Every day from kl. 6 mornings to sunset.
Price for fishing license
Full day card costs: Adult 250, - DKK. Children (under 10 years) 125, - kr.
4 hour fishing license costs: Adult 150, - DKK. Children (under 10 years) 75, - kr.
The card is purchased at "Wildlife", Dronningmølle Strandvej 647, 3120 Dronningmølle.
Tel .: 60 75 80 68
Opening hours. Wednesday to friday 11.00 - 17.30 and Sat. - son. 11.00 - 15.00

The former clayseA in Dronningmølle, which since 1940 has been a lake, was opened on June 23, 2017 as "Put and Take" lake.
There are 350 kg of fish exposed, and rainbow trout can now be fished in the lake.
The lake has a beautiful location right next to Dronningmølle Strand. There is a large parking lot in connection with lake and beach, and Dronningmølle Camping is close by.