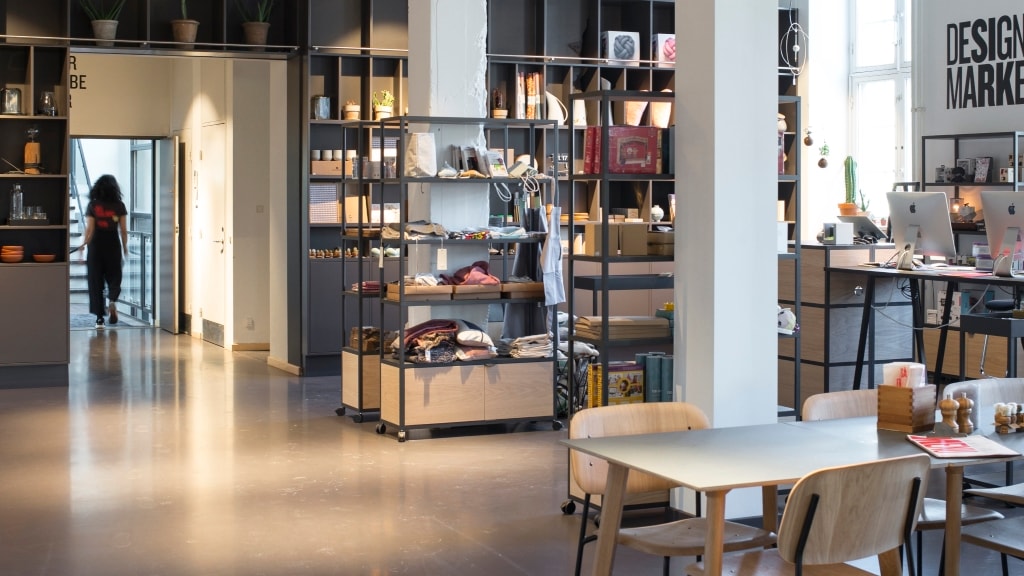 ENIGMA – Museum of Post, Tele and Communication
Located in an old post office building in the heart of Østerbro you find ENIGMA – Museum of Post, Tele and Communication.
The museum is currently under reconstruction but the first phase of the transformation –  ENIGMA Square - opened for the public in January 2017. When you visit ENIGMA Square you will find a unique combination of a post office, a café, a design shop and a museum.
Many activities for the kids
At ENIGMA Square kids can play with robots, play games, dress up in old uniforms and even produce their own stamps. The café offers special menus for kids and there is plenty of room to play.
ENIGMA Kantina
The café, which is a cooperation with Meyers, offers a wide range of healthy lunch meals, delicious cakes, all sorts of coffee and a wide selection of tea. Kantina is open for dinner Wednesday-Friday and serves simmer dishes as share food. You are seated at long tables and presented with a conversation menu with questions you can use as starting points for conversation with the other guests. Every weekend Kantina serves the best brunch in town.