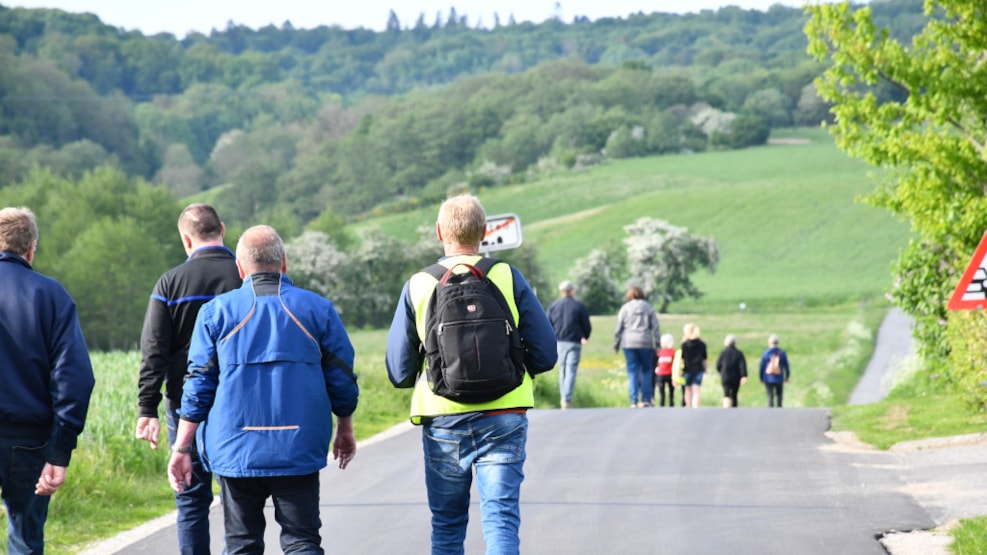 Horsens Fodslaw
Come along for wonderful hikes with other likeminded wanderers. Horsens Fodslaw regularly organizes treks in most of the Coastal Land – and they welcome you to join. This is your opportunity to get some exercise and fresh air and meet new people at the same time.
Come along for a hike with others
For almost 50 years Horsens Fodslaw has organized hikes for groups in the local area. On the tours, fresh air is combined with beautiful nature and great company. Bring your family or friends – or come by yourself.  There is a good chance to meet new friends and acquaintances and getting into conversations.
The traditional hikes
Several of Horsens Fodslaw's tours are old friends that are held every year. You can take part in the Vitus Bering hike, the Kirkholm hike near As Vig and Juelsminde, the New Year's hike, the Christmas hike and the Purhøj hike for Easter that leads to the top of the impressive vista point outside of Horsens. The price for participating is 25 DKK. 
The tours are organized in different distances so everybody can take part. The short routes are around five kilometres and the long ones are approximately 20-30 kilometres. The health aspect is important for Horsens Fodslaw in connection to the hikes, and it is important that everyone gets the chance to get exercise, regardless of ability, desire and experience with long routes. 
Come along for a free exercise hike
Evening exercise walks are organized the first Wednesday of each month (except for the three winter months). Everyone can take part in the 5-7-kilometre-long hikes. Membership is not required, and it will not cost you a single krone, since food and drinks are not included. You will walk in new locations each time. Find information about time and place on Horsens Fodslaw's web page.
Keep an eye on the calendar
On Horsens Fodslaw's webpage (in Danish), you can read about future tours and see how to sign up. The tours are also shown on Horsens Fodslaw's Facebook page and Kystlandet's online calendar.
About Fodslaw
Horsens Fodslaw is one of 39 local divisions affiliated to the hiking association Fodslaw. The more than 50-year-old association has 5.000 happy members and was originally founded with the purpose of offering training hikes prior to the march on the Ancient Road. The training hikes still exist, but today the association focuses on creating experiences during the events. As a member of Fodslaw you get certain benefits and also support the association and contribute to their ongoing existence. But Fodslaw is by no means a members-only club. They happily open their doors and invite you along for a walk.