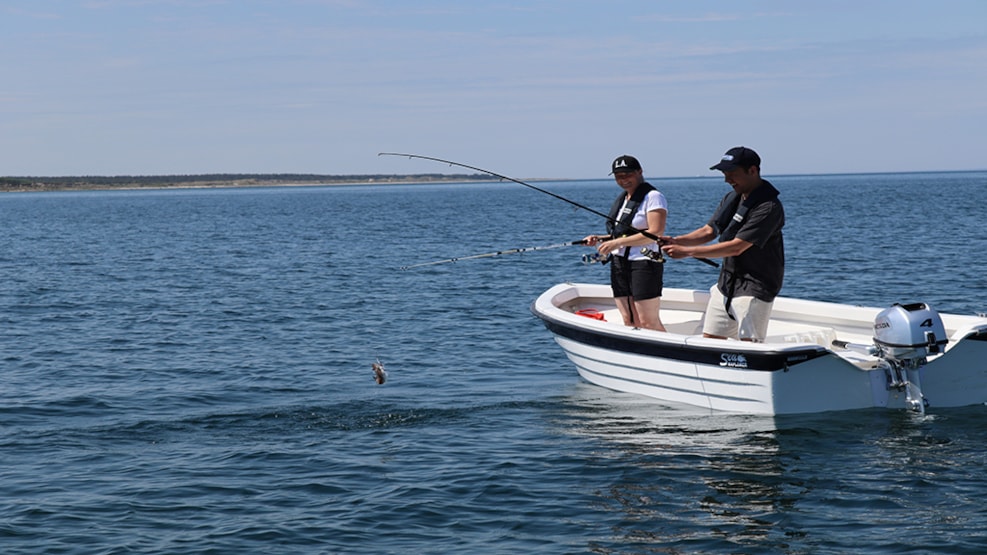 Læsø Outdoor/Boat Rental
Find us at the harbor in Østerby. Rent a boat on an hourly, daily or weekly basis
The boats are rented with the necessary safety equipment
Boats for all levels, for beginners as well as experienced sailors
All boats can be rented without having a speed boat certificate
In collaboration with JAGT OG FISKERI (Frederikshavn) we have a variety of fishing tackle and clothing from, among others, DEERHUNTER and SWEDTEAM.
Of course, we also have HIKE dog food. As well as various dog items.
But in addition to that, we have got STOKLUND GLASS on the team so that all Linea's beautiful glass can also be bought in the store.