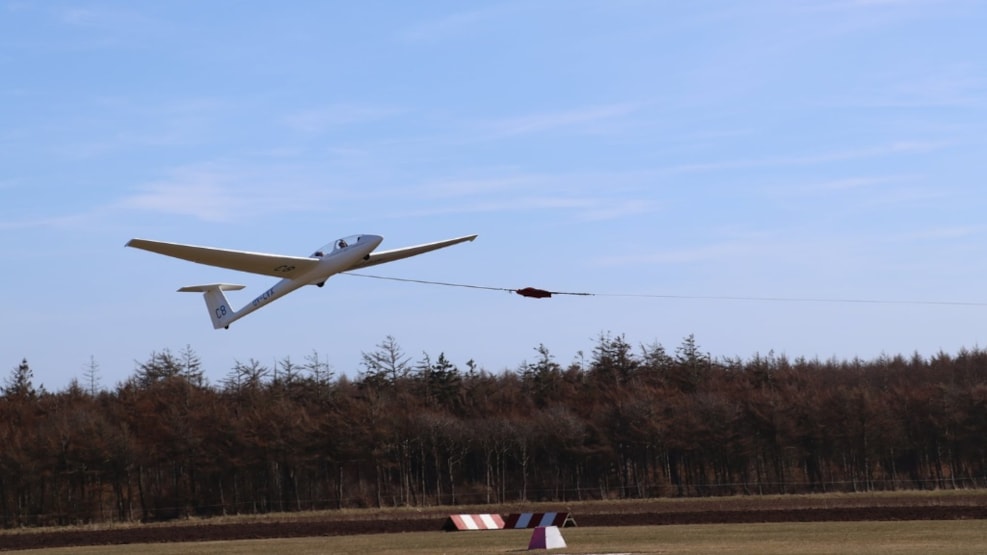 Lemvig Airfield - formerly called Rom Airfield
Rom Airport is owned by Lemvig Municipality and has the code EKLV.
The site is managed by Lemvig Gliding Club.
Parking of aircraft takes place mainly in grassland south of the asphalt road by the hangar. There is no landing fee.
Just north of the airfield area is Vestjysk Friluftscenter where, among other things, there is the opportunity for paintball and rappelling.
In addition, it is also at Lemvig Airfiels that the annual "Lemvig Market and Animal Show" is held.
The story behind Rom Airfield
Quite shortly after the German occupation of Denmark, the occupying power began the establishment of Rome airfield, which was to function as a reserve airfield and spare parts warehouse for aircraft maintenance. The airfield was named FLUGSTÜTZPUNKT Kdo.3 / II ROM. Soon runways, depots, barracks, garages and hangars sprang up. You can still see, for example, machine gun and crew bunkers at the airport.
West of the airfield is the hospital bunker from 1943-44. Here are 21 rooms spread over 2 floors. The hospital has never been in operation, as it is only intended to be used in connection with combat operations.
The refugee camp in Rom
After the war, the airfield area was transformed into a German refugee camp. From 1945-48, the camp housed over 9,000 refugees, mostly women and children from East Prussia. In the parking lot by the Hospital Bunker, posters have been erected, which in Danish and German tell about Rome Airfield and the Rom Camp.