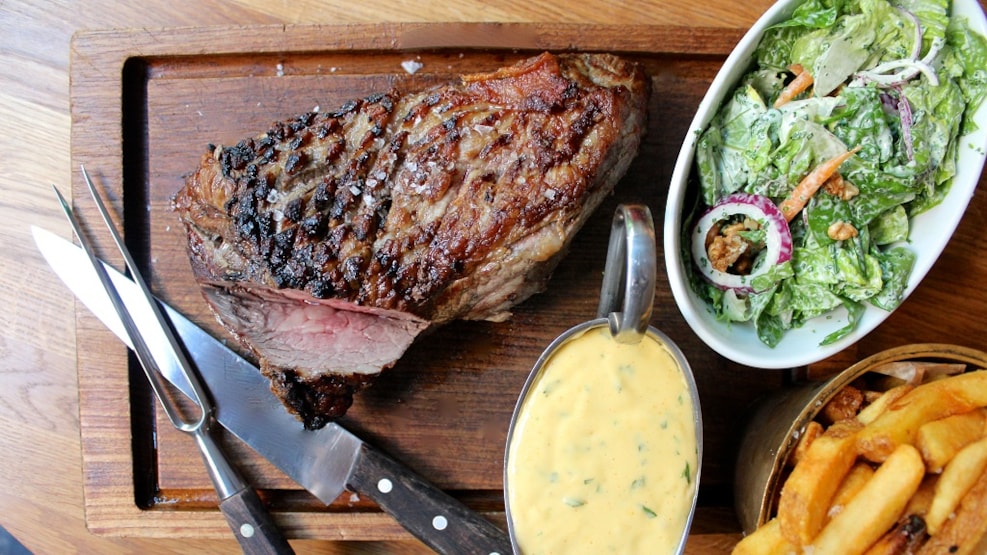 Madklubben Grill
Mouth-watering grilled delights including fresh fish, seafood and green delicacies, together with pork, poultry and of course juicy, prime steaks, seared and grilled to perfection moments before arriving at your table. 
Get grilling!
Looking for the smell and taste of the grill all year round? Thankfully, MadKlubben Grill caters specifically to all those who can't get enough of freshly grilled food. You'll be able to choose from traditional grilled affairs like a rare beef steak, beautifully crisp chicken and pork sizzled to perfection. What's more, you'll be treated to veggies, seasoned, and steeped in wonderful marinades then introduced to the flames before being served up for your enjoyment.  
Go Al fresco
In addition to the scorched delights from the grill is the situation of the restaurant on one of Copenhagen's most central, buzzing streets – Pilestræde. An excellent feature of Madklubben Grill is that once the summer months arrive, the doors at the front of the restaurant can be opened to let the city life in. You can sip delicious cocktails, or a crisp glass of white wine while watching the world go by, before being served whatever grilled delight takes your fancy. As with all Madklubben's restaurants, the culinary concept may vary, but you'll always be greeted by a quality meal, usually at least three courses for a great price.