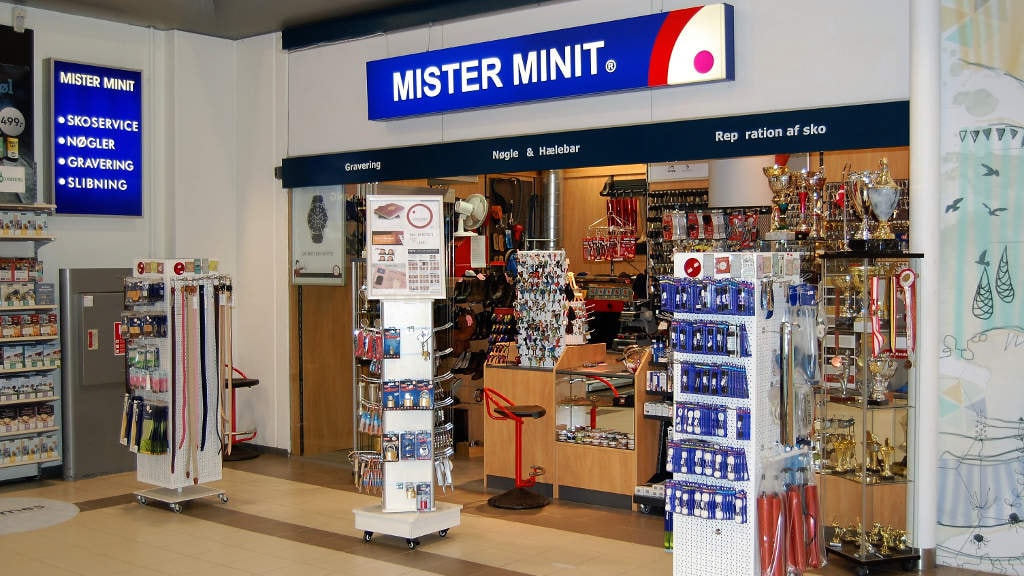 Mister Minit Services - Key and shoe service in Kolding Storcenter
Kolding's shoemaker and key duplication place located in Kolding Storcenter.
We are Kolding's modern heels and key duplication.
Thinking about your old shoes for a zing, a new heel or sole, we'll do it.
Zippers changed in shoes, riding boots, bags and wallets.

If you need a spare key, we make copies in a few moments.
Mc & car keys M/U immobilizer.

Stamps, badges and dog tags we do for your particular desire.
Drop by Mister Minit in Kolding Storcenter.