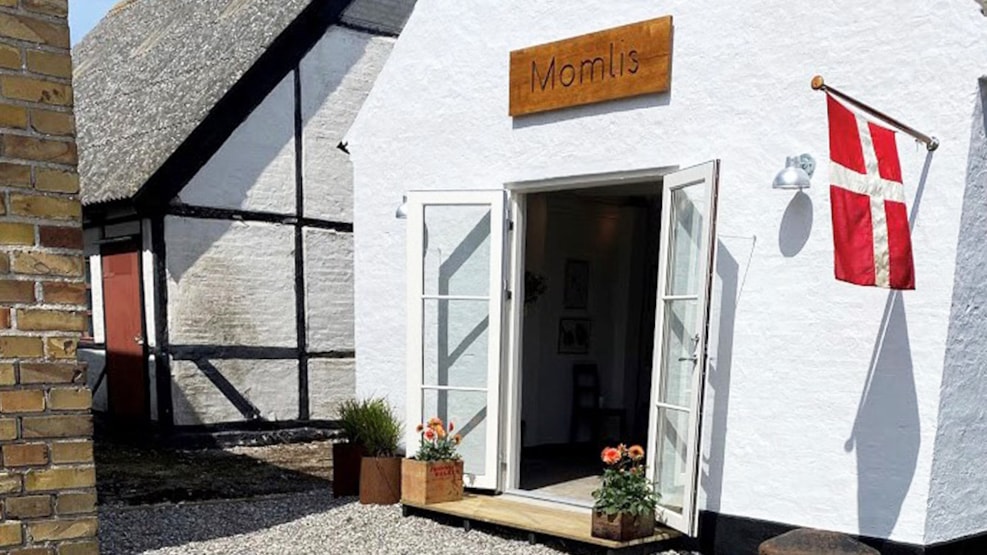 MOMLIS - Nordic Gyotaku Gallery
Linea Hansen produces prints of locally caught fish following the traditional Japanese technique of Gyotaku. You can see Linea's artworks at the gallery MOMLIS in Bagenkop's active and atmospheric fishing harbour
Traditional Japanese technique with a Nordic twist
Artist Linea Hansen can be found in an old fisherman's hut in Bagenkop's harbour district, where she runs the gallery MOMLIS. She specialises in making original graphic prints of fresh, locally caught fish. The process has its roots in a centuries old tradition from Japan, where you made prints directly from the fish you caught. Linea has taken this technique and added a little Nordic twist.
Love and compassion for the sea and its inhabitants
The prints are made on hand made paper and usually with sumi ink. The impression of the fish is made directly onto the paper using traditional techniques and materials. The images on show are thus life size and reflect which species of fish can be found in the waters off the coast of south Langeland. They also convey a love and compassion for the sea and its inhabitants.
Biography
Linea Hansen grew up on Langeland and has spend most of her life here. She is educated as a teacher. For the last 10 years she has lived in the fishing village of Bagenkop together with her husband who is a fisherman. She discovered Gyotaku while researching in connection with teaching art classes. She is self taught.
If you want to see more...
The Gallery Momlis in Bagenkop opens from the 1st April until the beginning of winter.
See her opening hours on Facebook.