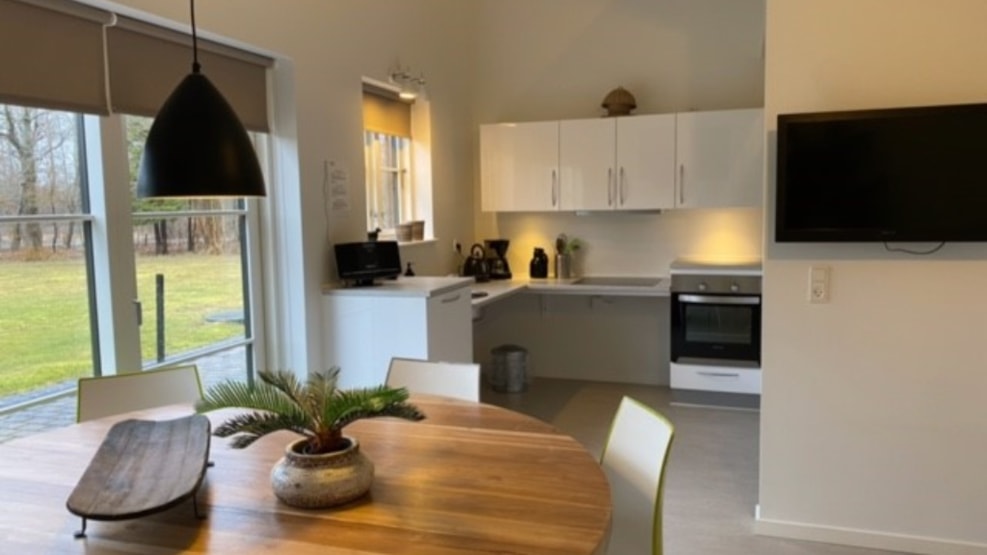 Nordic Park accommodation
Nordic Park is where comfort and elegance meet in the heart of North Zealand. Experience unforgettable moments in our beautifully decorated spaces close to the Danish Riviera.
Experience Unforgettable Moments at Nordic Park
Choose Nordic Park as your ultimate destination to transform your journey into an unforgettable experience. Nordic Park welcomes you to a place where comfort meets elegance and romance, and every aspect is carefully thought out to ensure a memorable stay.
Step into the beautifully decorated rooms and apartments where details create an atmosphere of calm and Nordic style. The beds are comfortable oases that invite relaxation after a day filled with adventure.
Located in the heart of North Zealand, close to the Danish Riviera, Nordic Park provides easy access to the region's attractions and hidden gems. The staff is ready to provide recommendations and knows the area intimately.
Whether you're here for business or pleasure, Nordic Park strives to deliver unique experiences that surpass your expectations. From special events to personal service, the dedicated team is ready to make your stay unforgettable.
The North Zealand coast is a culinary stronghold where restaurants with talented chefs create culinary art with the season's best ingredients. Everything from lavish breakfast buffets to intimate dinners is available, and North Zealand celebrates taste and cooking.
Note
Pets are not allowed in the rooms. All rooms and holiday apartments are non-smoking.