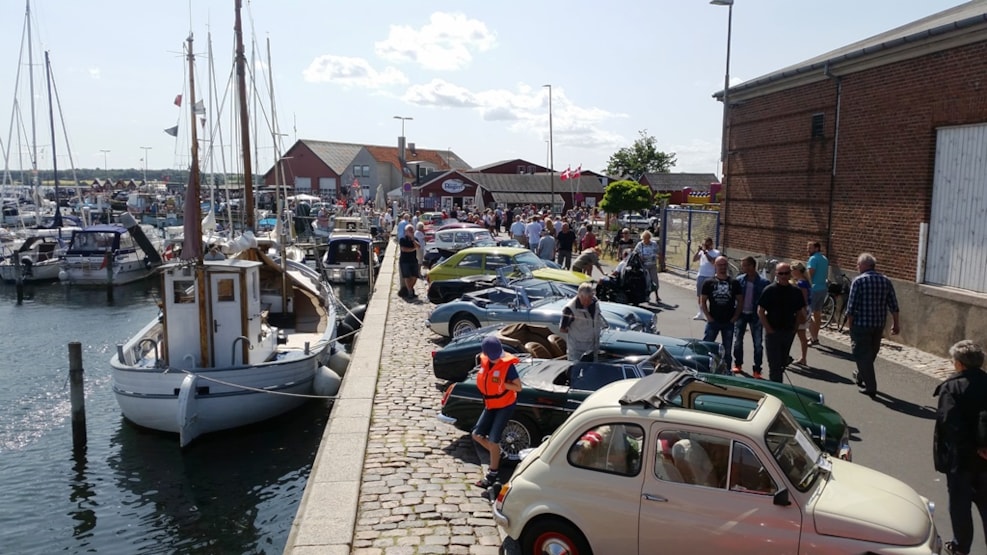 Oldtimer cars at the Faaborg harbour
Wednesday's Veteran event at the harbour at Faaborg Røgeri Café!
Every Wednesday at. 18-21 in the summer, April 5 - September 27 there is a veteran meeting at the harbour in Faaborg. Everything from mopeds, motorcycles, tractors, special cars, classic and vintage cars. Come and be part of a good social community. Also take a fun veteran vehicle yourself and enjoy the sight of the many old vehicles that appear every Wednesday night.
Faaborg Smokehouse Café is ready with 1 cup of free coffee for the driver of a veteran vehicle. Faaborg Røgeri Café is open every Wednesday from 11a.m.-9 p.m. During the summer, tours, meetings and party events will be arranged.