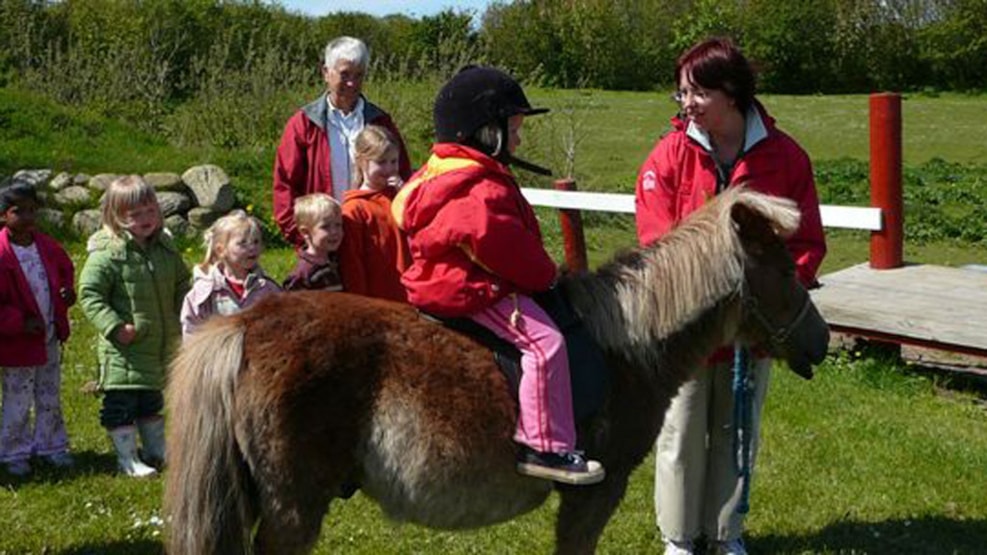 Pony-Ride in Family Farm FUN Park
For smaller cowboys.
Pony rides at Family Farm Fun Park are for everyone - small children are however only allowed to ride with a grown up at their side.
Price: DKK 10,- when the entrance is paid. 
Time: 12.00 (3:00 p.m. during the holidays). The Park is open from 10 a.m. - 06.00 p.m. 
Date: Every day from 1st of June - 31st of August.