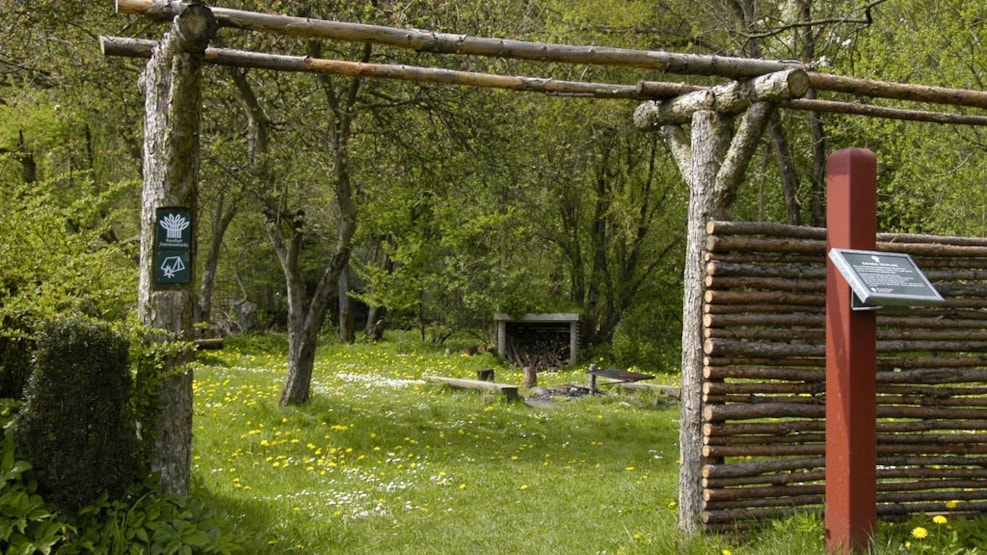 Ravning Station - tent site
The tent site is located near the disused railway station of Ravning Station in a former garden encircled by trees and hedges. Bathroom and water facilities are found near the station, and there is space for two tents. 
The old station building has a small museum that relates the story of the Vejle-Vandel Railway as well as an exhibition describing the bridge and archeological findings from the grand Ravning Bridge. The site also has a reconstruction of two of the Ravning Bridge pier heads. 

There is a bathing jetty on Vejle Å just 400 meters from the tent campsite. 
Location
The tent site is located at the disused Ravning Station on the Bindeballestien Route (Regional Route No. 36), approx. 13 km west of Vejle.     

Booking
Accommodation is free. The site is maintained by the Danish Nature Agency.
Contact: Naturstyrelsen Trekantområdet, Gjøddinggård, Førstballevej 2, DK-7183 Randbøl, Tel. +4572543000.