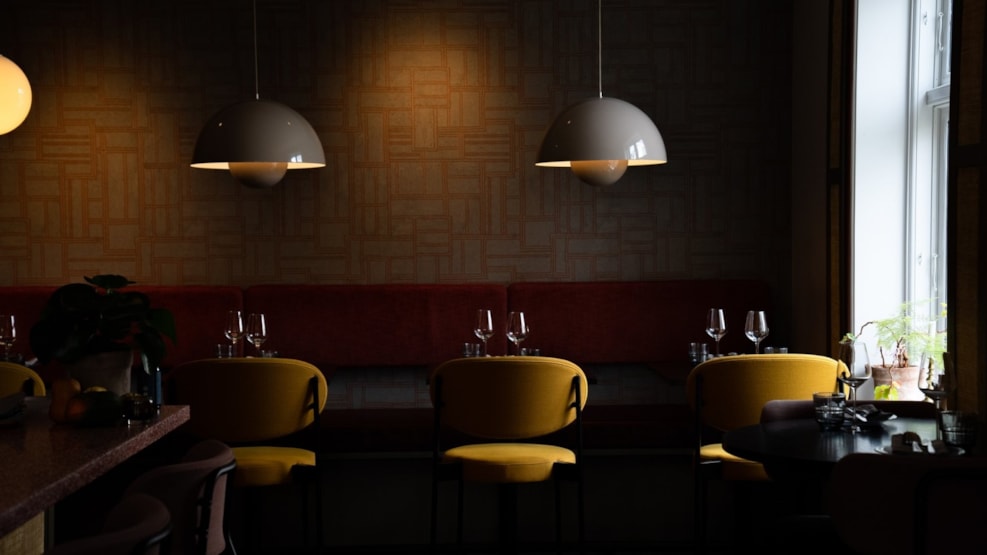 Green Experience
Restaurant Lola
Restaurant Lola is located in the heart of Christianshavn, located on one of the ramparts overlooking the water. Here you will find delicious and simple dishes made from organic ingredients and inspired by the cuisines of different regions of the world.
Restaurant Lola is a relaxed neighborhood restaurant located in an old mill on Christianshavn. Both the atmosphere and the prices are down to earth, while the food and drinks are excellent. 4 courses will set you back 395 and 7 courses just 625. The menu is inspired by Latin American, Indian, and Southeast Asian cuisines and flavors, so you're guaranteed a little culinary world trip when you pay Lola a visit. Whether you're in the mood for tacos, ceviche, spicy green curry, or butter naan, you'll find it on Lola's relatively small menu.
Furthermore, unique to Restaurant Lola is the staff and team behind it. With a flat kitchen hierarchy, the team works to create a more equal work environment with a focus on well-being, good communication, and where everyone's ideas are equally important. In addition, Lola also tries to make a social difference and can be described as a social-gastronomic project, reaching out to some of the people on the edge of the labor market and training them in a gastronomic process. The approach to creating a better working environment for employees results in a relaxed atmosphere which can be felt by guests when visiting Restaurant Lola.