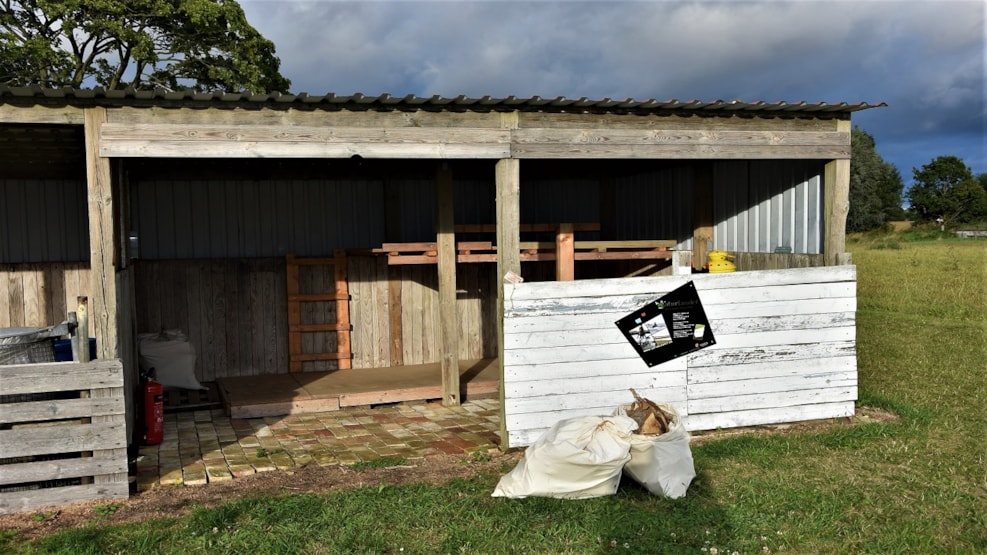 Shelter site - Eged Teglværksgården
Spend the night with a beautiful view of the forest and fields on this multi-site at the historic farm in Mid-Flaster. There is plenty of opportunity to enjoy the beautiful countryside in peace and idyll.
The campsite consists of a shelter for 2 people, a tent pitch for a maximum of 40 people and 3 parking spaces for motorhomes.  
Guests can truly spend the night at a place where they can feel close to nature, and experience exciting wildlife, migratory birds and sometimes rare species. Accommodation is available in tents, camper vans and a small shelter.
There is half an acre of natural meadow for tents, which is filled with butterflies and flowers in summer. The surrounding fields have thousands of migrating birds in spring and autumn. These migratory birds attract sea eagles and other birds of prey, which you can see if you are lucky! The area is peaceful and completely free of light pollution. This makes Eged Teglværksgården a great place to stargaze and see shooting stars on cloudless nights all year round.
Read more about Eged Teglværksgården campsite at Book en Shelter. See also a full overview of Naturlandet Lolland-Falster's many shelter sites here.
Get access to more exciting outdoor experiences in Naturlandets app.