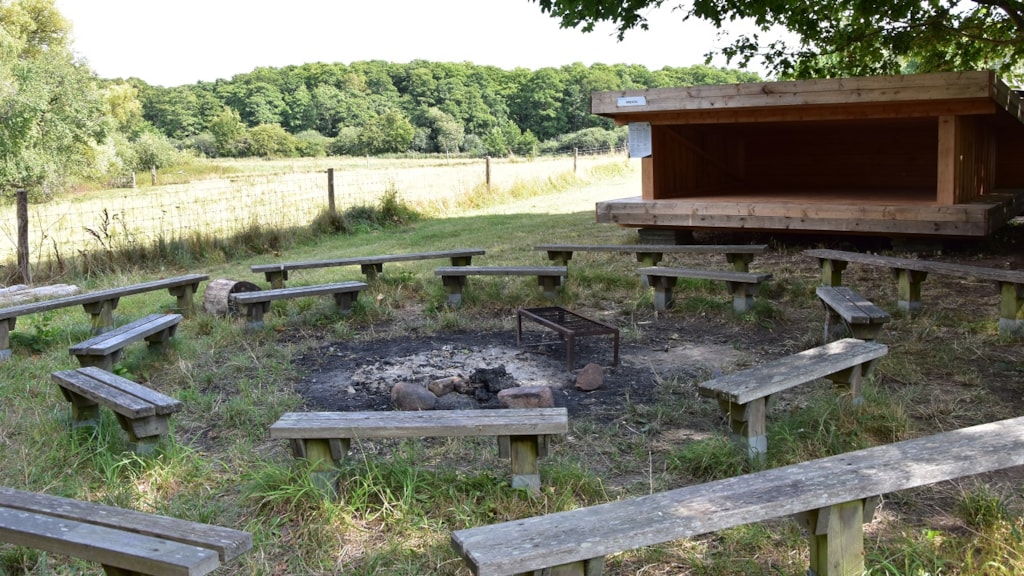 Shelter site - Spejdervænget
Close to Maribo you'll find this lovely shelter site with an incredible location surrounded by nature. Directly next to the site you'll see meadows, small lakes and forests for you to explore. From the shelter, there is a nice view across the lakes, and you'll often be able to spot birds there. The shelter site at Spejdervænget is run by the Maribo scouts, and their club house is directly next to the site.
This site consists of 1 shelter, it is not permitted to set up tents in the area.
Most of the time, you'll get to enjoy a quiet stay in the shelter, but of course the local scouts will be using the area now and then; in particular on Wednesdays outside the vacation season. 
The closest grocery store is about 900 meters away from the shelter site, and a few hundred meters further away, you'll find a wide range of restaurants at the centre of Maribo. If you're using public transportation, then there's only 1,5 km to the Maribo train and bus station, where you can catch frequent trains towards Nykøbing Falster and Nakskov, and a wide range of bus lines.
Read more about Spejdervænget's shelter site on Book en Shelter.
Get access to exciting outdoors adventures on the Naturlandet app.