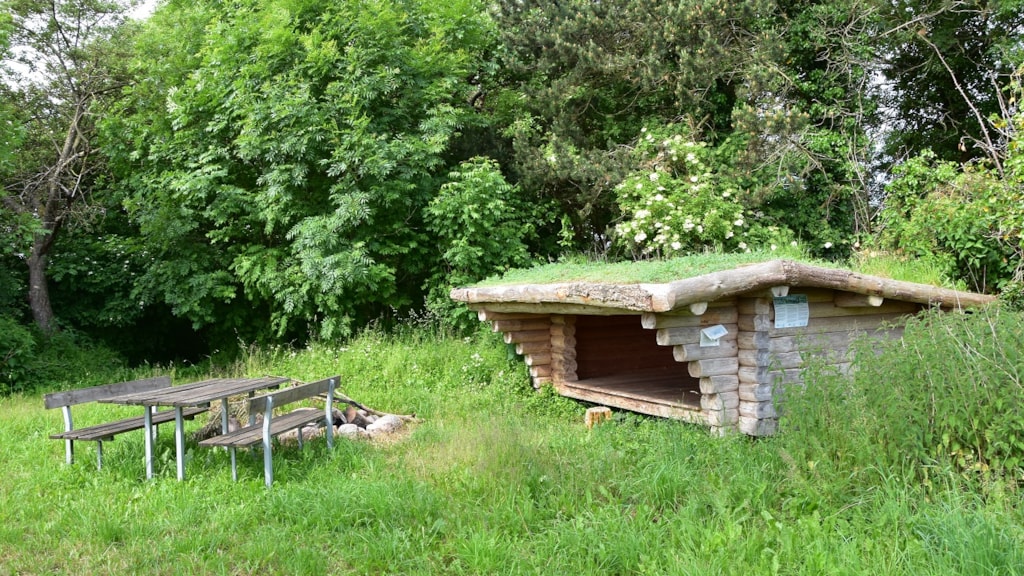 Shelter site - Stokkemarke
In the village Stokkemarke you'll find an old industrial site that has been turned into a nice picnic and leisure area. In this area there is a shelter with grassy roof, campfire site with grill, drinking water available and a primitive toilet. There is a nice view across the fields and idyllic villages, so take a breather and spend a relaxing night here.
The local grocery store, Stokkemarke Dagli' Brugsen, is located only 800 meters  from the site. The town also has its own bakery. There are bus connections towards Tårs, Nakskov and Maribo, if you wish to use public transportation.
About 3 km from the shelter you'll find Thorlins Spisested og Gårdbutik, which is a fine local restaurant with their own yard sale, where you can buy charcuterie and colonial goods.
Read more about Stokkemarke's shelter site on Book en Shelter.
Get access to exciting outdoors adventures on the Naturlandet app.