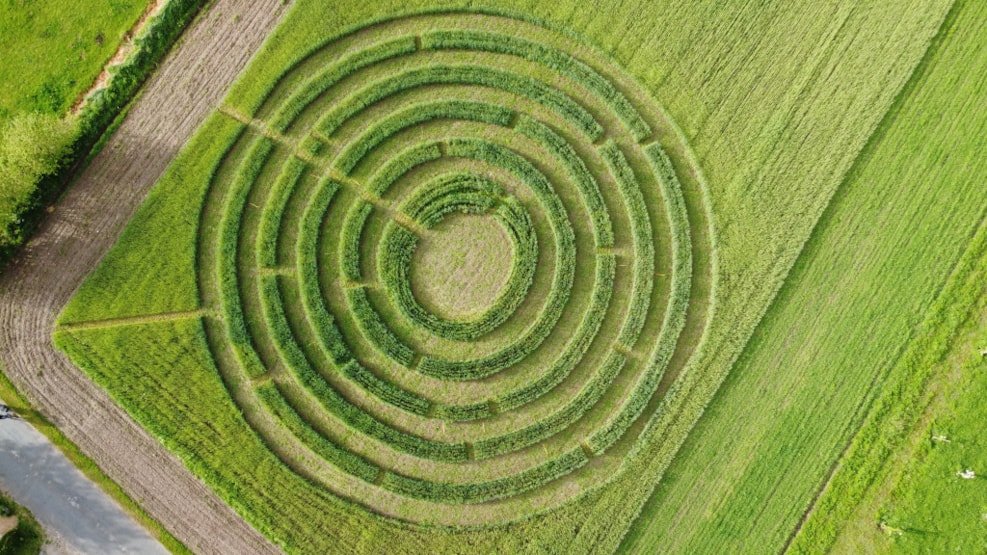 Solbo quiz-maze
Solbo has made a big maze in their rye field.
Come and try the amazing thing of exploring a rye field.
Buy one of the various quizzes that show you the way to the center. 20, - pr. person (The quizzes are in Danish or English)
In the period 25/06 - 15/08 it is open daily from 10:00 to 19:00.
Take the packed lunch with you and enjoy it at Solbo's tables and benches. Ice cream and cold drinks can be purchased.
Remember that the grain that forms the labyrinth must become rye bread and feed for the animals, so you must not go outside the paths.