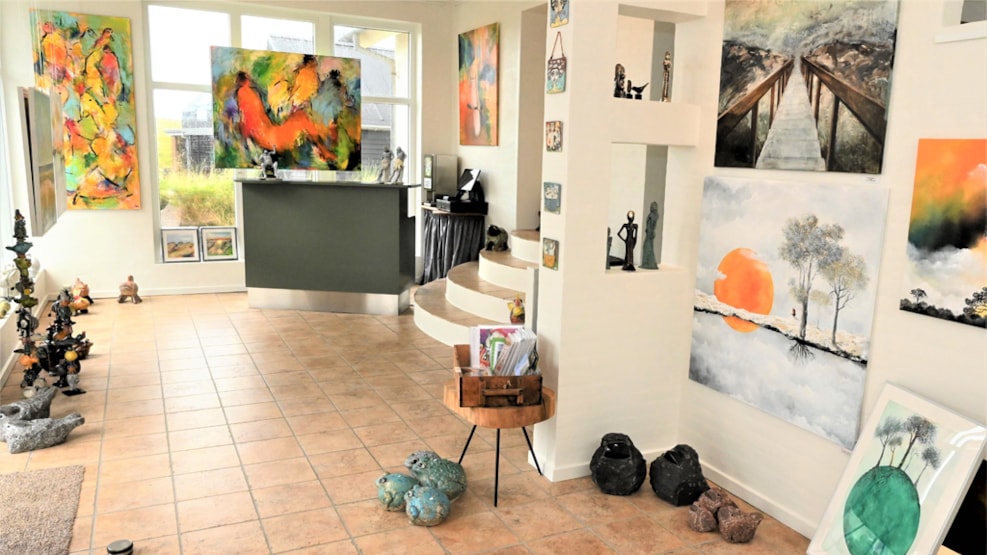 Strand-Galleriet Vejers
Only 150 meters from the North Sea you will find Strand-Galleriet, which offers a wide selection of beautiful art in good quality. Here you will experience an inspiring atmosphere in scenic surroundings that you will soon forget.
Strand-Galleriet is located in the scenic Vejers Strand, and is only 150 meters from the North Sea.
Here you will find the white gallery which is owned by the couple Lone and Anders Møller. Their vision is to create and expand valuable relationships for the benefit of the artist and customers.
Strand-Galleriet is an unpretentious gallery with a wide selection and art of good quality. The gallery can help you with art, glass, ceramics, sculptures and stones. In addition, there is also the option of guidance on decor and color choices.
If one of the gallery's beautiful works falls in your taste, you have the opportunity to have pictures delivered on trial in your own surroundings, and you can therefore always borrow pictures to take home. If you wish, you also have the opportunity for Strand-Galleriet to come past you with selected art and artists.
Visit the Strand Gallery and get inspired!