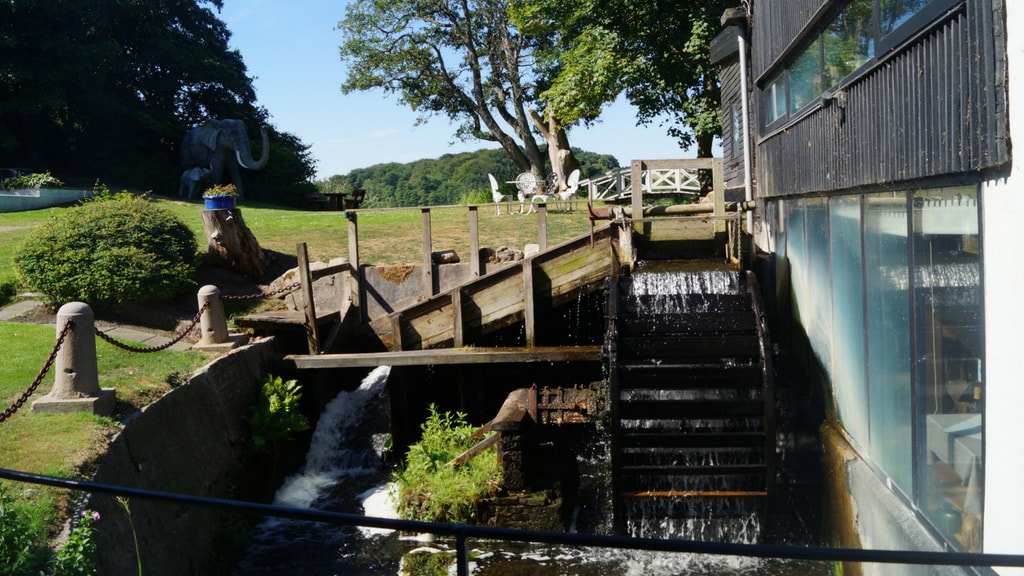 Trail of Ancient Times - Borbjerg Mill
Experience Danish cultural history with the old watermill at Borbjerg Mill as the center. The antique atmosphere is preserved in the rooms. From all function rooms, conference rooms, rooms and terraces, there is a fantastic view of Borbjerg Mill Lake, streams, meadows and forests, which invite to outdoor activities such as hiking, biking and fishing.
Borbjerg Mølle's history goes back more than 600 years.
The old watermill is located by Hellegård Å, which ends in Venø Bay. Behind the mill is the large mill lake, which supplied the mill with water.
In the sub-mill you can see the mill wheel's digging wheels and star wheels. There is also a small mill museum where you can see old mill items such as bushel targets, customs cup and an alcove where the miller's servant has slept.
Today, Borbjerg Mølle functions as an inn and hotel, idyllically located in the middle of nature with Møllesøen, small forest areas and large meadows as the nearest neighbors.
Nature invites for walks on the area's many hiking trails.