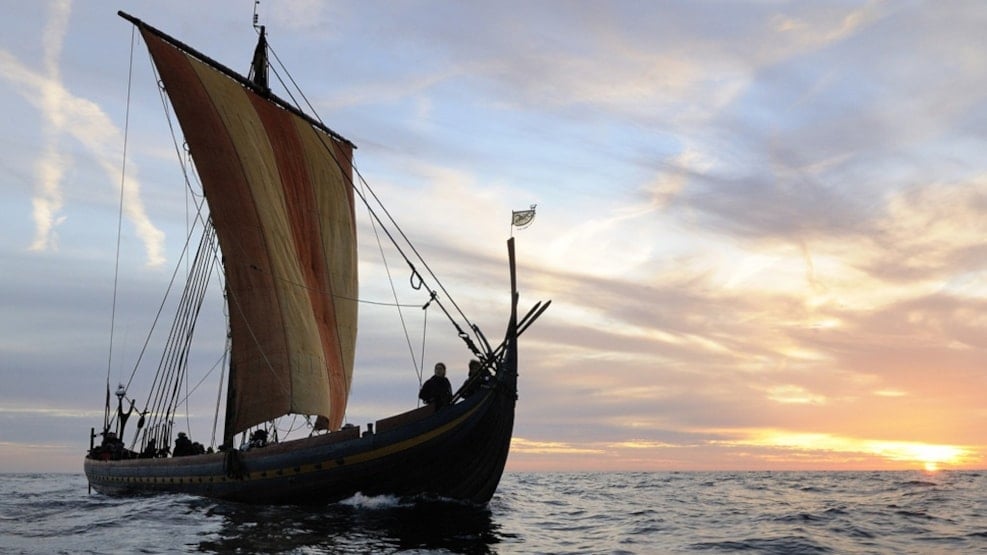 The Viking Ship Museum in Roskilde
Explore the five viking ships at The Viking Ship Museum in Roskilde
The Viking Ship Museum in Roskilde offers an incredible insight into the world of the Vikings and their era. You will be amazed by the five original Viking vessels from the 11th-century, as well as "The Glendalough Sea Stallion". 

The museum is made up of two main sections – the Viking Ship Hall, where the vessels are kept; and the Boatyard, where archaeological work takes place. In addition, there are guided daily tours during the peak season, weekends and public holidays in May, June and September. 

The five Viking vessels originate from a blockade approximately 20 km north of Roskilde. They were built during the 11th-century as an act of defense against enemy naval attacks on the city which at that time was the capital.

At the Boatyard, the boat building tradition and culture of the Viking Age is communicated through working boat builders and exhibitions showing the historical background. The boatyard specializes in reconstructions of prehistoric boats in full scale. 

In the Viking Ship Hall, you will be given a unique opportunity of seeing the impressive "Thoroughbred of the Seas" project which took the Glendalough Sea Stallion to Dublin and back in 2007–2008. 

In the Jetty, you can get aboard a merchant vessel filled with goods and warship equipment for battle. You can dress up like a Viking and let your imagination take you back to the Viking times.   

At Tunet, the Viking meeting place, specialists exhibit Viking handcrafts such as metal work, wood carving or rope making. During summer, you can try coin minting, visit the jewelry workshop or paint your own shield.