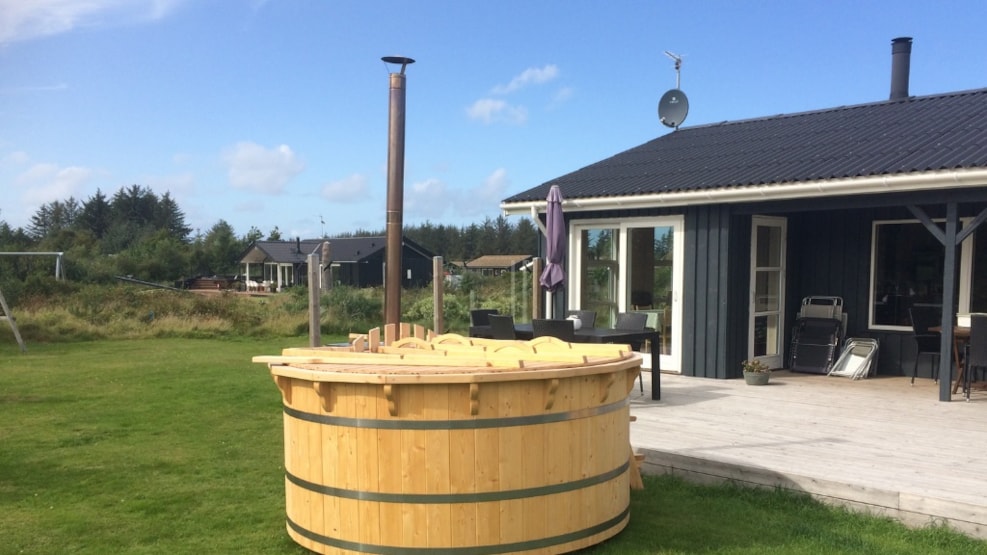 VildmarksbadNord - Rent a wood fired hot tub.
Do you want to have an unforgettable time in your holiday home - then rent a hot tub.
The whole family can use it throughout the day and the kids will love it.
In the evening when the children are sleeping, the adults can jump in and enjoy a quiet time together.
The tub is lovely in the summer, where the cool summer evenings become much more pleasant.
The tub is also perfect in the winter, where the cold weather doesn't invite you to sit outside, but it is no longer a problem when you can jump in a tub of warm water.
The concept is very simple
You book the tub.
We can deliver it within 24 hours of the time of booking.
Once we have set up the tub, all you have to do is put water in and fire up the oven.
If you do not have firewood available, we can supply it as well.
When you are finished, drain the water, and we will come and pick it up.
In short, you hardly have to lift a finger.