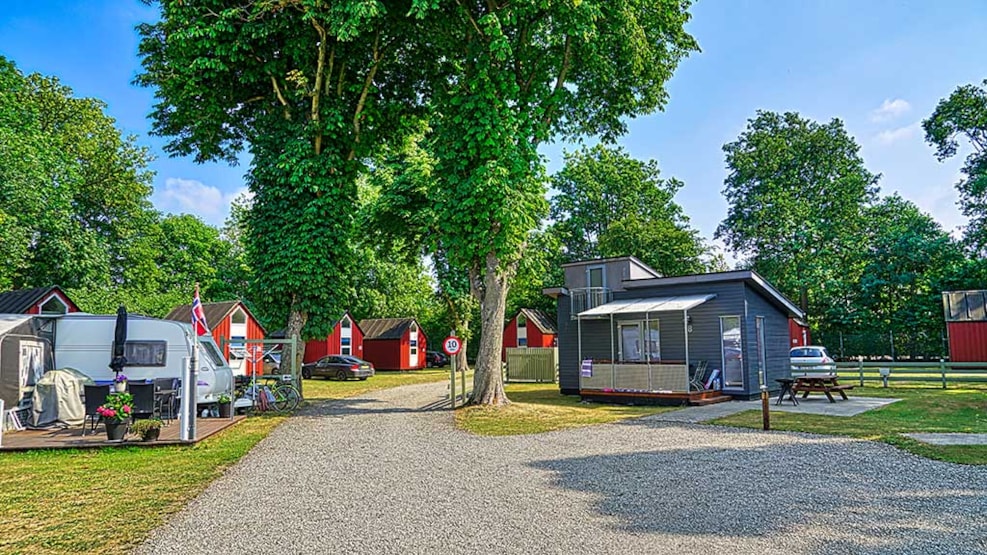 Aalborg Familie Camping - Strandparken
Aalborg Familie Camping – Strandparken is located in the Western part of Aalborg in beautiful surroundings by the fjord and offers top facilities, special motorhome spots, tent area and cabins.
There is no need to bring the barbeque as there is both barbeque and seating area.
In addition, you will find 15 cabins in different categories, all located in relaxing nature areas close to the Limfjord and not far from Aalborg center.
Facilities in the area
There is about 2 km to Aalborg center and within a short distance you will find an outdoor and indoor swimming pool, mini golf, tennis club, horse track, marina and of course the Limfjord.
Read more about Aalborg Familie Camping – Strandparken…