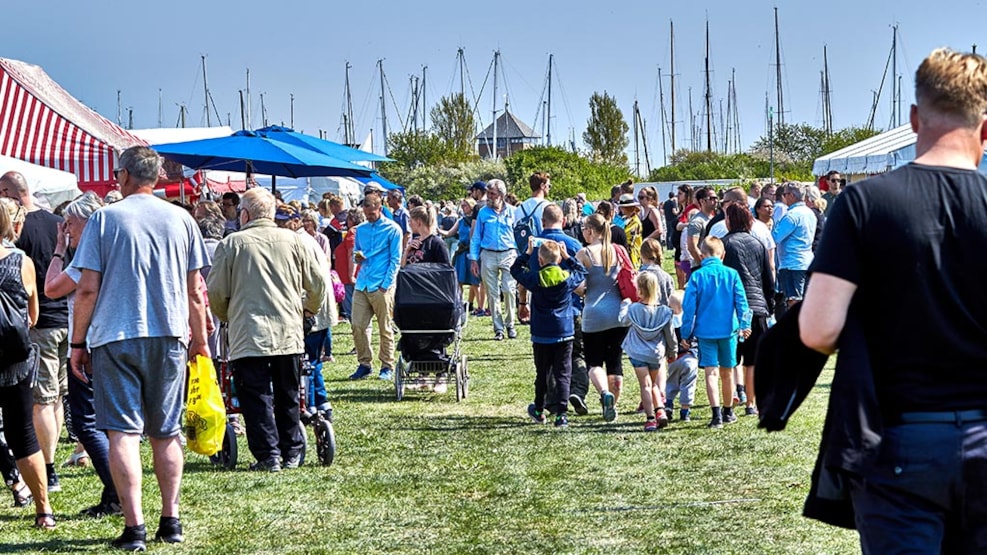 Aarhus Huckster Market
For more than 30 times Denmark's top traders set up stalls at the Aarhus Huckster Market at 'Tangkrogen'. Most of the traders have taken part over many years, but new ones join every year.
Go exploring
More than 200 traders will be filling their stalls with everything under the sun, and if you are looking for a blown glass bottle for that traditional Danish spiced aquavit, an old Tintin comic album, a delicious soft ice, a hot dog with the works, the Aarhus Marching and Concert Band, a traditional Amagerhylde triangular shelf, coloured ballons, popcorn, music and beer tents, an antique pastry fork, salon music or if you simply enjoy the company of lots of other people, then Tangkrogen is the place for you!

The Aarhus Huckster Market has been held since 1989, and each year it makes a donation to the Lions Club for humanitarian work in Aarhus, in Denmark, and, indeed, the world at large.
See what others are sharing on Instagram