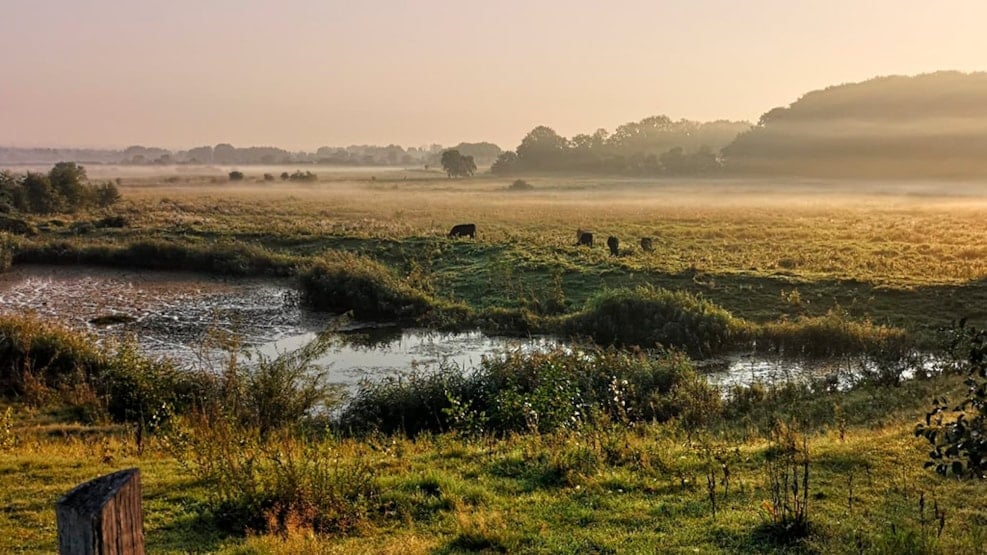 Aarhus River Valley
The Aarhus river valley is mainly cultivated fields and meadows, and a couple of woods and bog areas. The area is about 358 hectares that was preserved in 1983 to stop further building, keep the valley profile, and to open the area to the public through paths.
Walk and bike routes
The paths is connected to the preserved Jeksen Valley and through the valley leads a regional walking and bike route from Aarhus to Skanderborg and from Aarhus to Ry.
Aarhus Ådal
The river valley is situated west of Brabrand Lake and is a part of the subglacial stream trench that stretches from Aarhus to the Lake District in the central Jutland. The Aarhus River Valley is bounded to the North and South by moraine formations. The northern part of the valley is cut through by Lyngbygaard Stream. 
See what others are sharing on Instagram