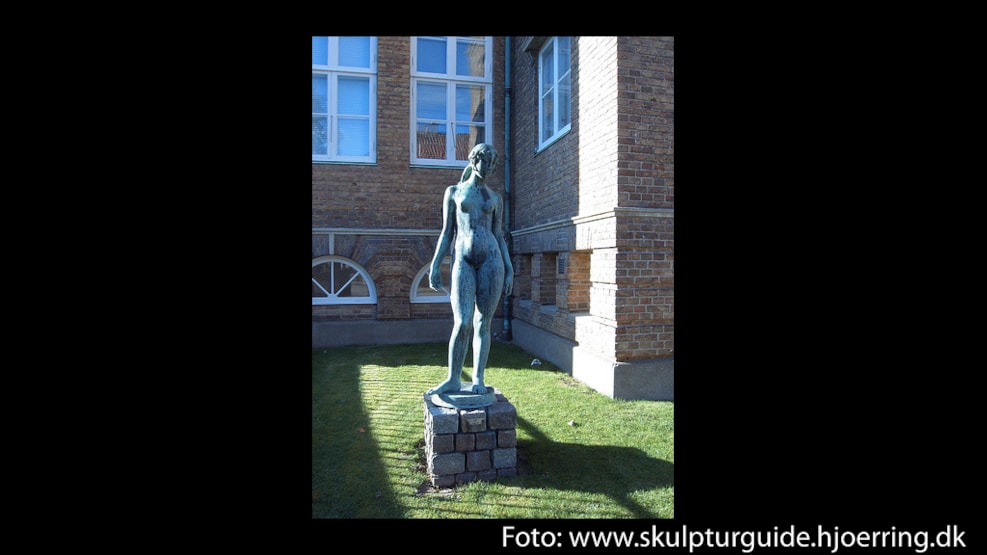 Afrodite (bronze sculpture)
At the entrance of Sparekassen Vendsyssel 'Afrodite' by Einar Utzon-Frank, bronze from 1914  brought to Hjørring 1975, Aphrodite was the Greek Goddess of  Grace and Beauty.
This delightful bronze statue is Ejnar Utzon-Franks masterpiece, his modern-classic version reflects harmony and perfection.
The coyness and the slight turning of her head expresses a young woman who feels slightly awkward being portrayed in this way.

Ejnar Utzon-Frank found his greatest inspiration from classic art.