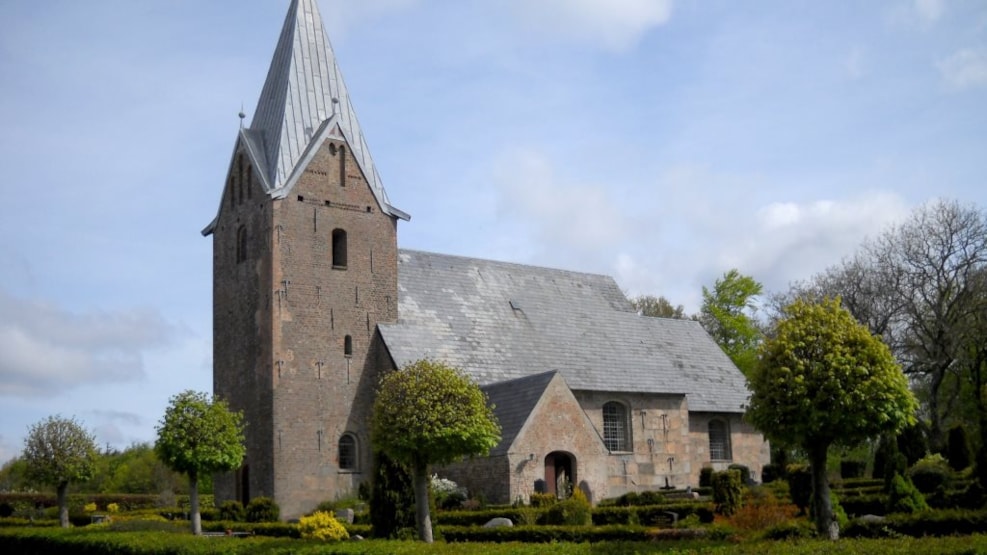 Agerskov Church
Around the year 1200, a huge church was completed in Agerskov. The walls of the church were set in stone blocks. The church had a nave, chancel and apse. The apse, - the semi-circular building that ends the chancel, - was decorated on the outside with handsome columns. The church had at least 3 entrances. One on the north side for the women, one on the south side for the men and one in the choir for the priests.
The Romanesque church room was very dark. In the nave there have been 2 small round-arched windows to the south and 2 to the north. In the choir one in each direction and finally one to the east in the apse. All the windows had stained glass.
Already around the year 1300, Agerskov church became too small. The chancel and apse will be demolished and the present choir of almost twice the size will be built.