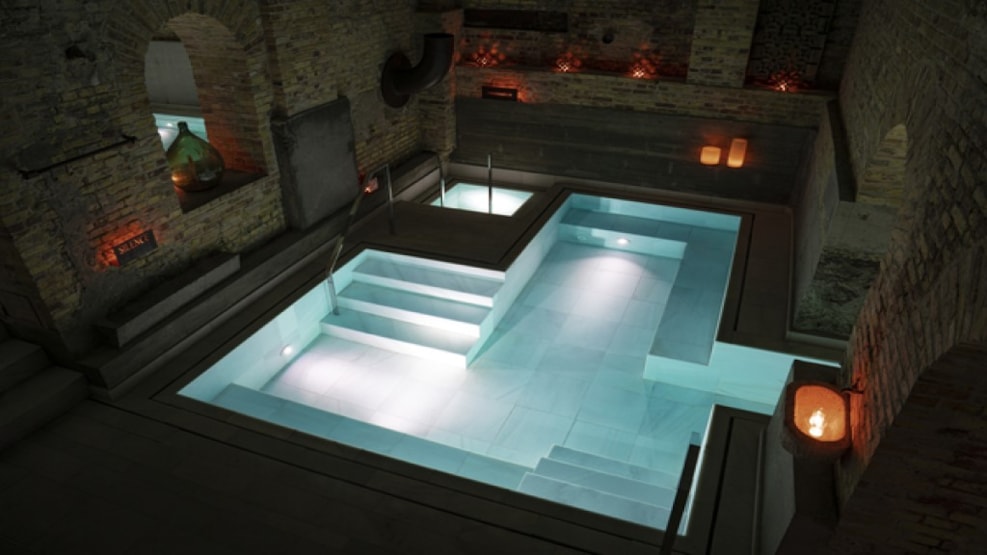 AIRE Ancient Baths
AIRE Ancient Baths was voted Best Spa in Denmark of 2021, and invites you inside a temple of ease. At AIRE you will go on a relaxing journey and explore your senses.
At AIRE Ancient Baths you will find yourself in a unique wellness oasis, where time stands completely still.
AIRE Ancient Baths are luxurious thermal baths, which focus on the state of your body and mind. AIRE cherish the calm surroundings and makes sure that the thermal baths create an instant inner peace.
The thermal baths have individual qualities and temperatures, with different purposes of creating a disconnection to the body and mind. At AIRE you may enjoy the individual baths in beautiful and quiet surroundings, where their signature scent from the orange blossom creates the ultimate relaxing atmosphere. 
AIRE is known to exist in the historically preserved buildings of New York and Barcelona. In Copenhagen, this is no exception, where you may enjoy the thermal baths in the historical buildings of Carlsberg City.