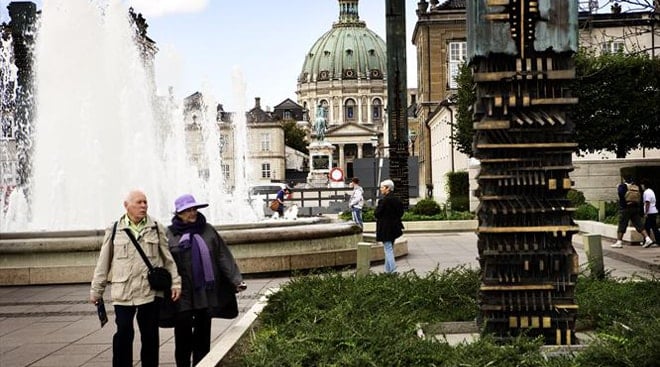 Amaliehaven
Amaliehaven in Copenhagen was founded in 1983, this petite park was given as a gift to the city of Copenhagen, by Mærsk Mc-Kinney Møller.

It is named by its close proximity to Amalienborg Palace, where Her Majesty the Queen keeps her permanent residence. The park was designed by the Belgian landscape architect, Jean Delogne, and adorned with sculptures from the Italian artist, Arnaldo Pomodoro.

Green Oasis

On either side of the large fountain, the park expands, with two levels of hedges and walls, which enclose the garden from the street on one side, and the harbor on the other. This creates a green oasis in the middle of the city, protected from both noise, and wind.

Beautiful flowers of all shapes and colours provide a stunning contrast to the symmetrical and strictly geometrical landscape.