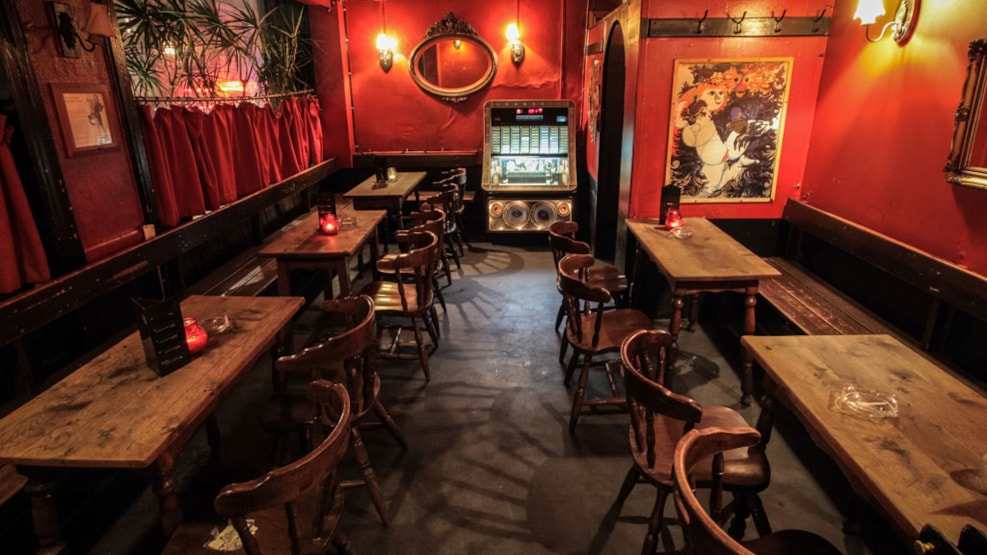 Andy's Bar
Stepping into Andy's Bar in Copenhagen, you'll feel the pub atmosphere with the relaxing surroundings and the tones of the jukebox.

Andy's Bar is open until 06:00 so the pub is ideal for a goodnight beer until the small hours.

Old restaurant

In the old days, Andy's was a restaurant, but after the Second World War, it became the place for American soldiers to hang out, and ever since Andy's replaced the food with beer and spirits.