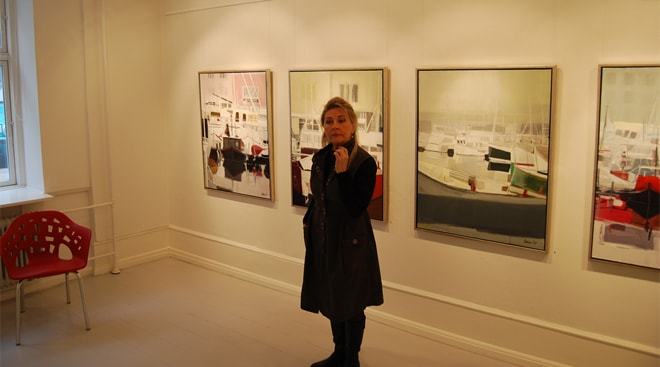 Art street Rørholmsgade
A street filled with galleries.
The artists in Roerholmsgade features an exceptional and exciting environment of artists that has emerged over the past few years. The street is located in the vicinity of the Royal Museum of Fine Art, the Hirschsprung Collection, the Botanical Gardens as well as the lakes of Copenhagen. The former shops of Roerholmsgade are today owned by artists who have converted them into studios, workshops and small art galleries displaying watercolour, acrylic and oil paintings. Jewellery, sculptures, ceramics as well as materials such as ivory, glass and textiles add to the one-of-a-kind combination of art and crafts forms. Street level The artists of Roerholmsgade endeavour to give an earnest view of art and crafts. The galleries and workshops are visible on street level displaying a representative selection of art works. There is no form of approval procedure or censorship on Roerholmsgade when the individual artists settle in. It is simply a question of getting a free space in the street which is why there is a great diversity in style. With this artist community in Roerholmsgade, a unique and inspiring street has been created, featuring both well-established and new artists and craftsmen. The galleries are open the first Sunday of every month 12.00 -16.00 hours; however you can often meet the artists outside official opening hours in connection with their daily work. Moreover you also have the opportunity of contacting each artist if you wish to visit or have any questions. Read more about the individual artists in Roerholmsgade here Roweholmsgade.com (in Danish).