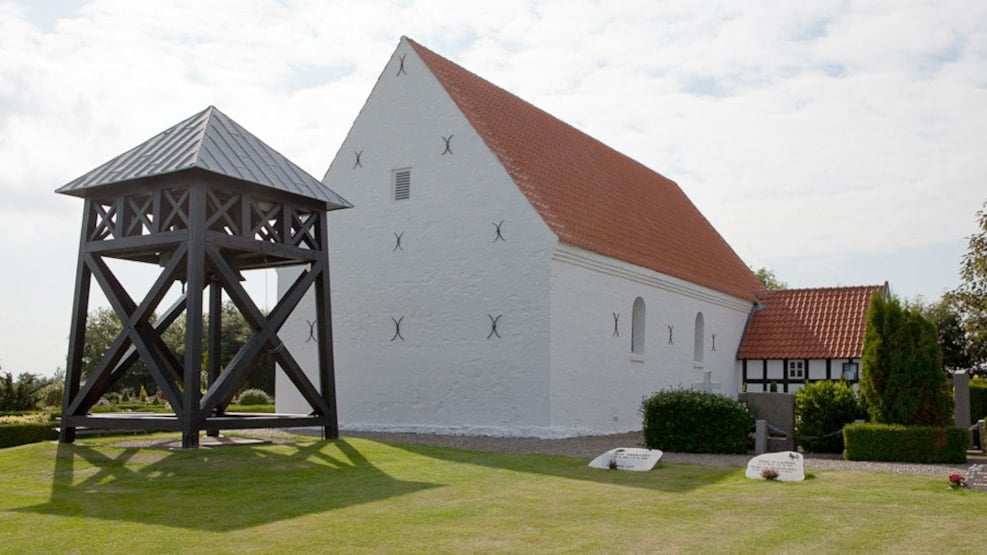 Asdal Kirke (Church)
A small village church which is believed to have existed since the 1400s.
The church is a part of the parish of Horne and Asdal with a lovely location close to the coasts.
The church of Asdal is dated back to the 1400 and has an interesting story. It is meant to be built by Johanne Andersdatter Panter from the manor of Asdal. However, it is also saying that it was built by Karl Pølse who build the church because he had killed a monk.
The porch of the church is dated back to the 1700 and is made from half-timbering, which is unique from churches. Many churches were originally built this way, but many churches have changed it. It is said that the porch was built by Ingeborg Skeel.
The church does not have a tower but has a bell frame where two bells are hanging. The oldest of the bells is from 1627 and is no longer functioning. The other bell is from 1992 and has engraved a text, saying that the church bell is not build for the capitals but for the small town of Asdal.
In the church of Asdal there is no separation between the choir and the nave which creates and closeness between the pastor and the congregation.
Services and arrangements
In the church of Asdal there are many church services and during the year many different arrangements takes place in the church. Read more about the different arrangements here.