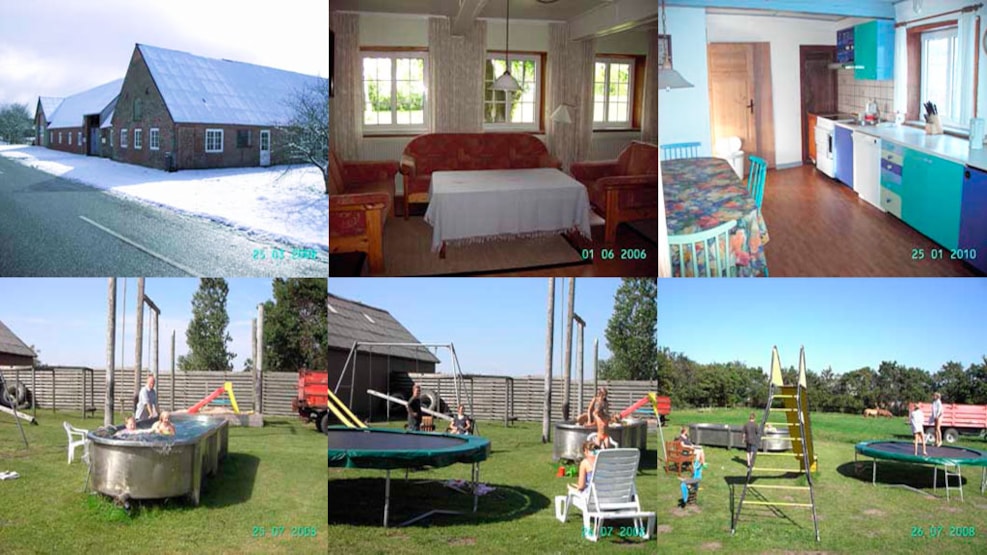 Astrupgaard - Apartments and Bed & Breakfast - Skærbæk
Astrupgård is a traditional old farmhouse from about 1750. The farm is situated closed to the beautiful holiday island Rømø, Danmarks oldest town Ribe and Tønder, closed to the German border.
I offer 3 holiday apartments with different equipments and sizes from 55kvm to 85kvm. You are welcome to make your own housekeeping or I serve a tasty breakfast for you.
Astrupgaard is a farm producing corn and has some animals like guineapigs, cats, little dog and 6 ponys.
For the children there are different equipments and playground tools like trampolin and paddling pool. The big garden invites to play, barbeque and campfire.