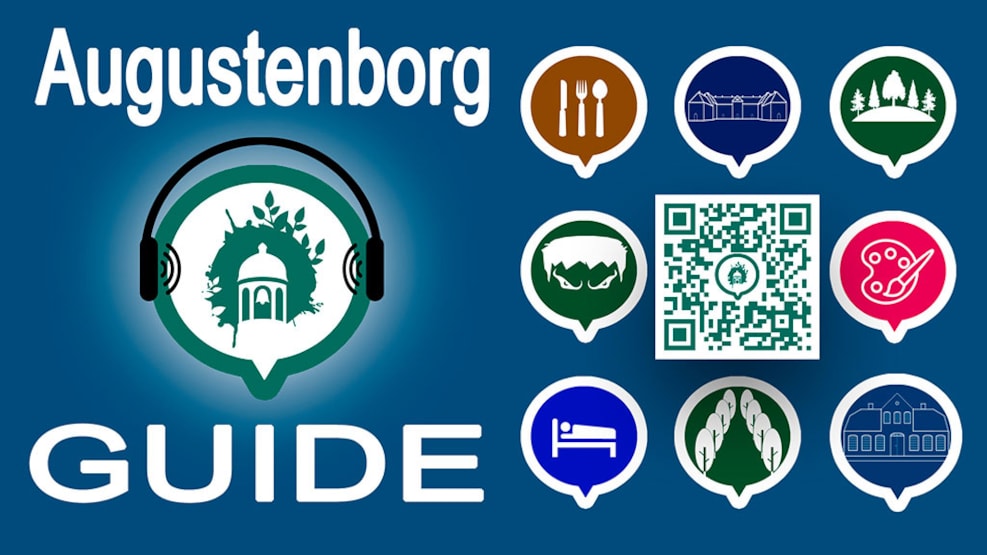 Augustenborg Guide
With the Augustenborg Guide on the phone, you get a vivid story about the town of Augustenborg.
The Augustenborg Guide is your personal tour guide to the ducal town of Augustenborg. The town, which emerged around the magnificent Baroque palace, was home to six generations of dukes, all of whom have left their mark on the town and its surroundings.
Listen to a commentary about the different sights as you explore the town. See the lost temple on the Rabbit Island and join a secret "expedition" to the bottom of the Ice Cellar, where we hear about the duke's underground escape route. Also visit the Viking ship Sebbe Als and the forgotten ancient monument Brovold. The guide covers the entire old town, the Harbour, the Gardens, the Forest, and most of the Augustenborg Path.
You can learn more about the Palace, the Mansions, the Gardens, the Ducal Houses, Art, the Harbour, the Forest, Nature, Memorials, etc. All presented in a menu, which is divided into categories. The menu also includes an electronic map of the area where you can find your way to the many sights, parking, restaurants, and accommodation.
Under the Help menu, you can find out how to use the guide and how to save it as a web app on your smartphone. 
There are over 60 sights in the guide, with a total playing time of 2 hours and 23 minutes.
The Tour Guide was developed by Hertugbyens Udviklingsforum.