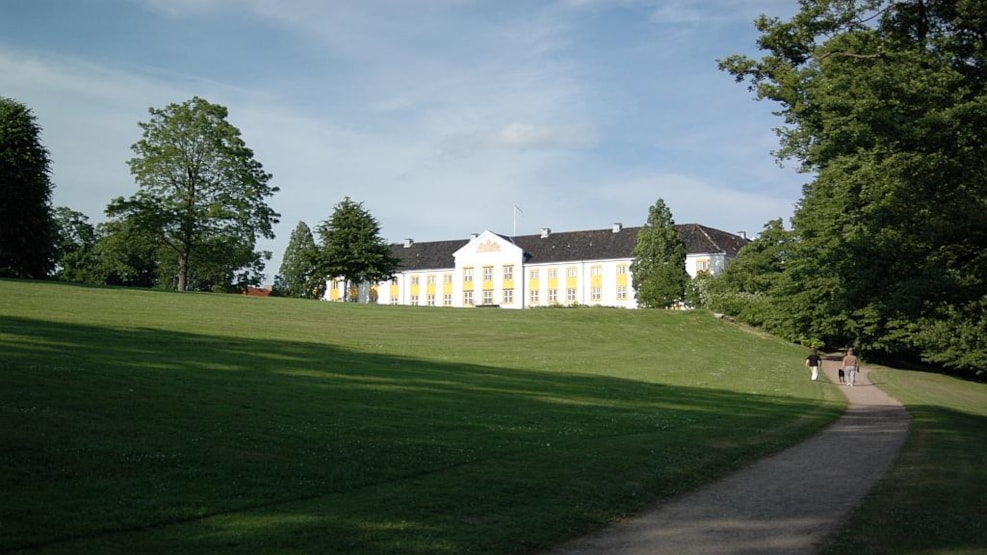 Augustenborg Palace park
English-style park with rare trees and shrubs
The English park
The park we see today arises after Duke Frederik Christian II and his wife Louise Augusta (daughter of Queen Caroline Mathilde and the king's physician Johann Friedrich Struensee) took over Augustenborg Castle in 1794 and at some point decided to convert the baroque garden to the English style, where one goes back to nature - they retain the characteristic linden alleys, individual trees and shrubs, but otherwise the past gardens are wiped out.
When walking around the area today, a small sign with a number and a designation can be seen by the rare trees and shrubs. Among the rare wood species can be mentioned the acacia tree, which is both rare and the largest in southern Jutland, a mammoth tree as well as wing walnut and temple tree and more.
There is free access to the park around the clock.
The Baroque garden
After the construction of the current castle complex in 1776, a distinguished castle park is built, with a fairly rigid parterre facility in front of the castle to the west, which is supplemented by the linden alley and the view of the fjord. The castle park with streams, bridges and pavilions as well as beautiful flowers and trees is described with great enthusiasm by C.C.L. Hirschfeld in his book "Theorie der Gartenkunst" 1779-85. See PDF of the garden under Download.
The seat farm in the woods
In 1665, Duke Ernst Günther I (grandson of Duke Hans the Younger) built the seat farm Augustenborg, named after his much-loved wife Augusta. There is basically only forest around the half-timbered building, so he has the southern linden avenue laid out, of which remains can still be seen along the fjord coast and a garden - is the choice of linden trees for the avenue due to their heart-shaped leaves?