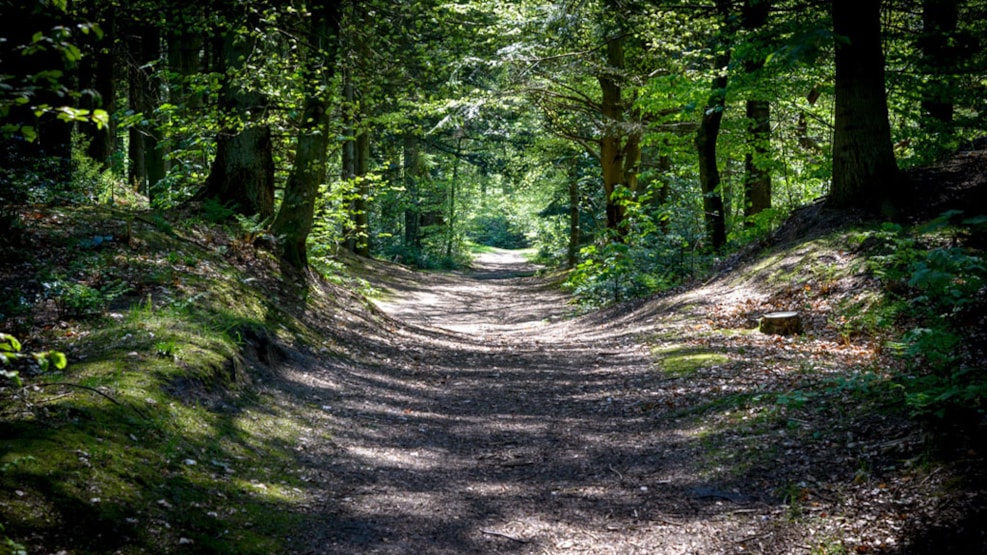 Bagterp Plantation - Hjørring
The eastern part of the plantation is owned by the Municipality of Hjørring, the western part is owned by the Dansih State and there are no access.
Bagterp plantation is located in the outskirts of Hjørring and has a very diverse nature with sandbanks and slopes. The plantation has deciduous forest and coniferous forest. The plantation was planted in the beginning of the 1900s in  order to stop the sand drifting. The inland dunes are very characteristic for the area. In the plantage you can find traces of the trenches from the German occupation in WW2. You can also find a long and wide glade, which is all that remains after the railway tracks from Hjørring to Hørby. The track was in function from 1913-1953.  
It is also possible to try your skills at Mountain biking! In the plantation you will find a fun track with countless bends. The route doesn't boast many vertical metres, but goes up and down all the time, and if you pick up the pace, the route presents a challenge for most riders
Pick up your copy of the MTB folder at Hjørring Bibliotek