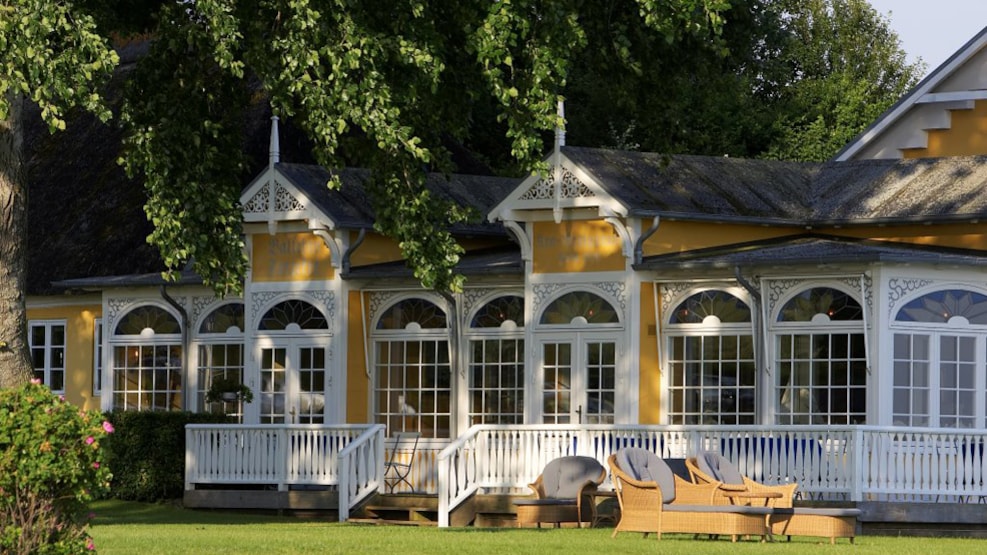 Ballebro Færgekro
One of the most beautiful Beach hotels in Denmark - beautifully located in Southern Jutland.

The hotel's paintings and antique furniture underline the historical traditions of this area, where so much of Denmark's dramatic history has played itself out.
Rooms are furnished to match the atmosphere of the rest of the hotel. A fjord view is available from some of the rooms.
You get a fantastic view over the fjord from both the restaurant and the large ballroom, where many weddings and events are held.

We offer high-quality cuisine, always using the best quality produce.