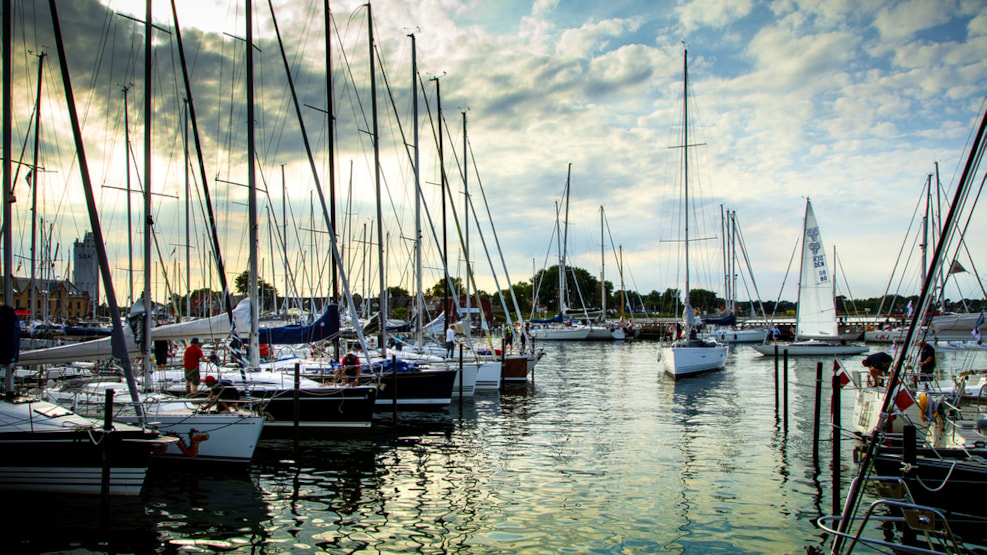 Ballen [Barlli]
This was historically the natural entry point for travellers when there was a steamer line from Ballen to Copenhagen and Odense, and thus the origin of tourism for the whole the island.
Amongst other people, Danish poet Holger Drachmann stayed at the inn called Købmandsgården (The Merchant Farm) with his wife Emmy.
Ballen soon became the refuge of prominent guests and a popular vacation spot that has held on to its reputation to this day.
As well as many stores, cafés, restaurants and hotels, Ballen has gorgeous beaches and a large marina where a ranger is available to help you with ideas for fun activities to do with the kids.
You can buy fresh fish at the marina.
Samsø Energiakademi (Samsø Energy Academy) is located on the nourthern outskirts of Ballen.