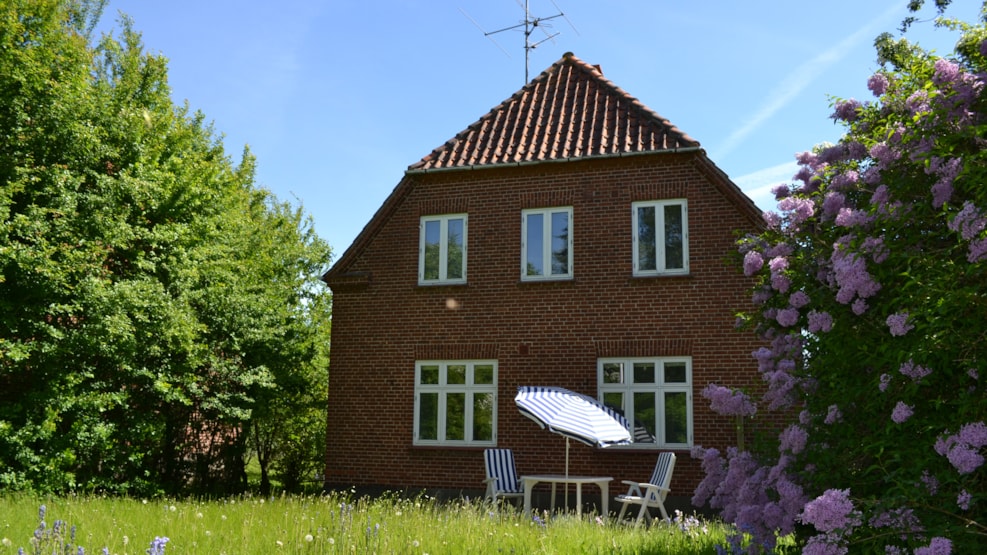 Bed & Breakfast in the middle of Haderslev by Preben Rasmussen
Overnight on a quiet residential street in the middle of Haderslev within walking distance to the pedestrian street and the city's sights.
For those who want to be close to the city
In the apartment you will find a bedroom with a double bed, a living room with a dining area and flat-screen TV, a well-equipped kitchen and a large bathroom with a private bath and toilet. In the living room there is a sofa bed with chaise longue, where it is possible to make a bed for 2 people. In the apartment there is a 20 mgbit Wi-Fi connection. The apartment has a garden and its own parking space.
The apartment is located on a quiet residential street close to the city center. Within walking distance you can quickly get to the pedestrian street, where there are plenty of opportunities for shopping, grocery shopping and sights such as Haderslev Cathedral, the historic district and Haderslev Dampark. If you participate in the Kløften festival or a sports event/concert in the Sports Centre, this apartment is in a good location. When you arrive and want to do some shopping, or simply have freshly baked rolls on Sunday morning, Føtex is just a stone's throw away.
The connection to the motorway is short and direct, and a trip over the border is only 50 km away. You can make this into a day trip with a stop in Aabenraa for a small lunch or a trip to the water, 15 km.
There is also the option of extra beds on air mattresses.
Pets are not allowed.
Prices:
Price DKK 450 per night.
Price for one week DKK 2,800
For booking contact: +45 24 59 12 62 or +45 74 53 21 38
The apartment is also rented out in connection with Christmas and New Year.
Facilities: - private bath and toilet - well-equipped kitchen - cozy living room - TV/radio - Internet - Large garden - own parking
Excerpt from the Guestbook:
"We found the apartment on visithaderslev's website and it was chosen because of its location, decor and price. Especially including that the apartment has its own bath and toilet. Everything has lived up to our expectations - however, it must be mentioned that the cleaning is top notch - classy" Jette & Kenn, Slangerup
"... and thank you for your good service. Everything is under control, from the TV to clean tea towels. It's the second time…" Janus, Emma and Sebastian
"We have enjoyed that everything here was clean, neat and in order. Thank you also for good information and email correspondence before the stay" the Kamel family from Brøndby strand