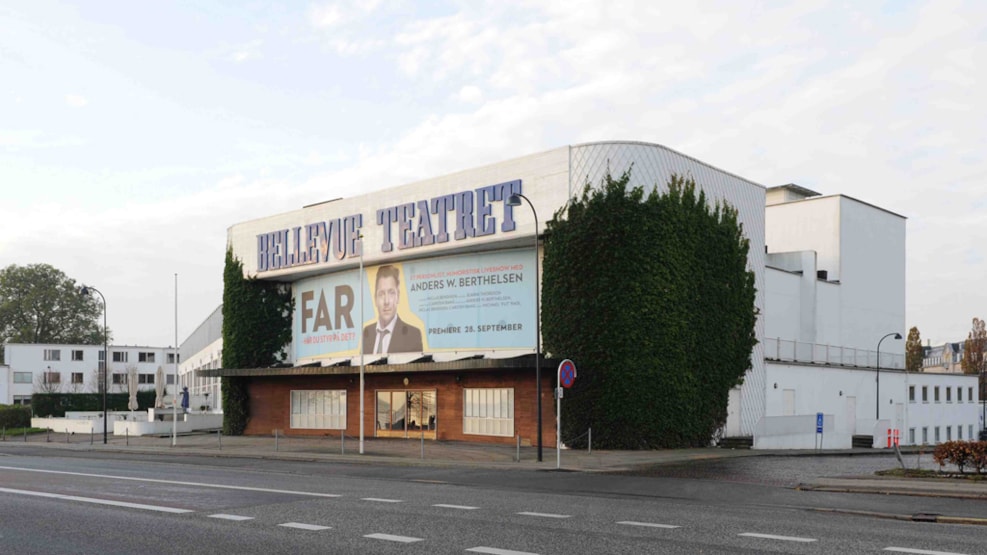 Bellevue Theatre
The Bellevue Theatre is part of the white town, in Klampenborg, north of Copenhagen, designed by world-famous Danish architect Arne Jacobsen.
The Bellevue Theatre is one of the cornerstones of the works by Arne Jacobsen. The theatre contains numerous details and is a unique architectural experience.
As something very unique, the roof of the theatre can be drawn aside revealing the sky above. This was an effect created by Arne Jacobsen to let the smell of the surrounding forest and beach into the theatre.
The Bellevue Theatre was created as a summer theatre, but today it offers performances, dance, and shows throughout the year. Guided tours are available – contact the theatre for more info.