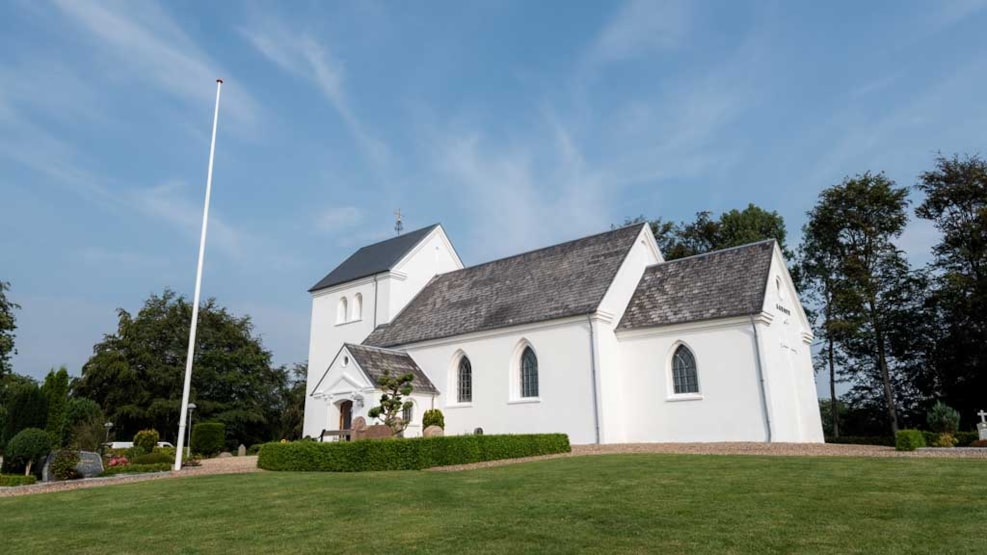 Blåhøj Kirke (Blåhøj Church)
Blåhøj Church was built in 1877, and designed by the architect, Laurits Albert Winstrup.
The 80 cm thick walls were build with field stones. The entire church has been whit-washed. The name, Blåhøj Church (meaning blue hill), probably originates from the hill on which it was build. The most likely reason for the name is said to be, because the hill used to be covered in blueberries.  
The church is open everyday from 08:00-16:00.