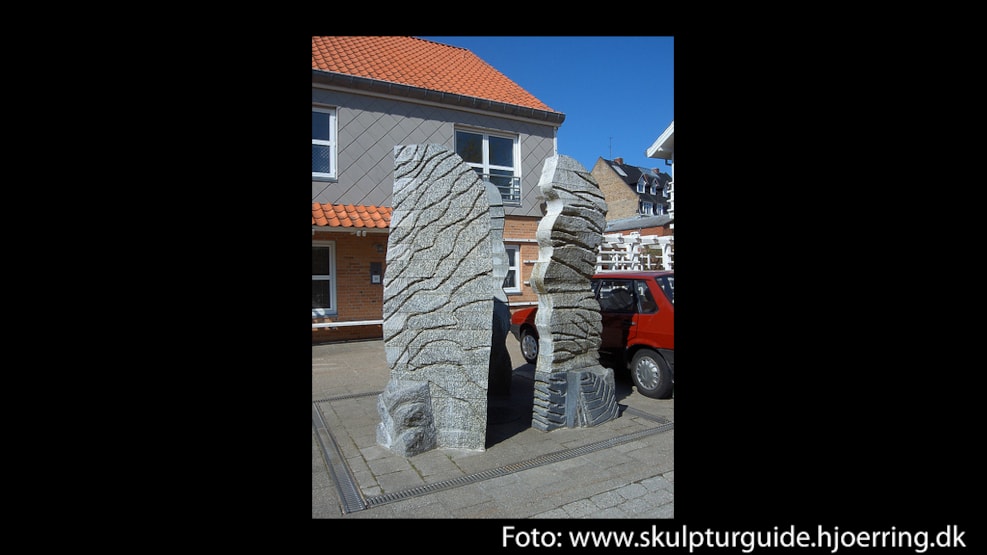 Blomst Blå
"Blue Flower"(Blomst Blå) Waterart made of granite: Erland Knudssøn Madsen (B. 1942)
Madsen, Erland Knudssøn: Blue Flower, 1989. Hjørring
Blue flowers are a common theme in poetry, where they symbolize both memories and inspiration. Even though this flower is made of granite, it seems both poetic and moving.
This sculpture consists of three petals in painted granite. The petals are made up of layers of chiselled granite to give the surface an organic effect.