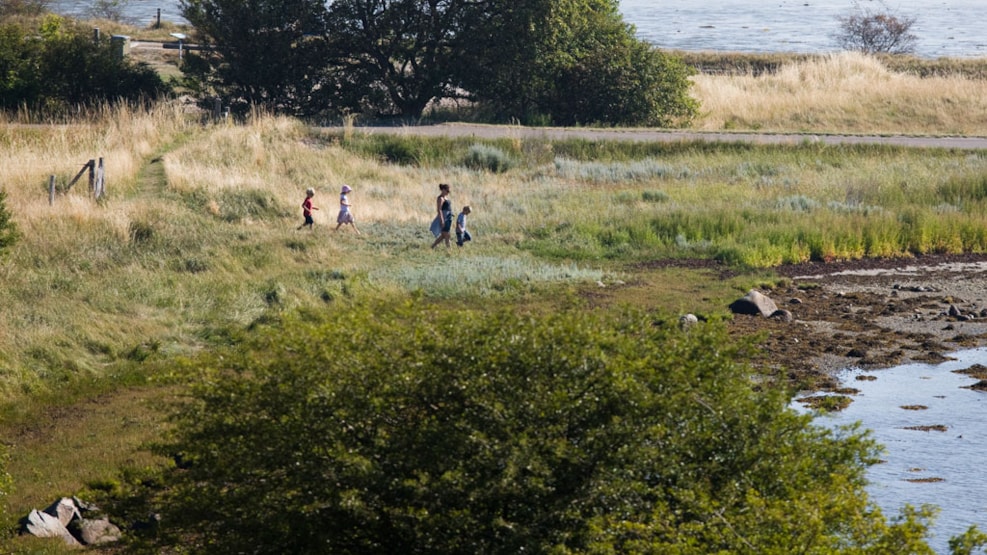 The Blue Route
Enjoy sunbeams over Aarhus on the Blue Route. The route starts behind the The City Museum of Aarhus and follows the path system around the Brabrand Sø/Lake and Årslev Engsø/Meadow Lake.
Suitable for many types of activities
The route is suitable for walking, biking or running. It is about 25 kilometres but can be shortened in several places. During your trip signs will inform you about the history of specific interesting places and the countryside.
Route with vantage points and inspiring nature
The route takes you east and west and composes a blue belt that the Aarhus Å/River, the Brabrand Sø/Lake and the Årslev Engsø/Meadow Lake form in the Aarhus Ådal/River Valley. If you need a break durng your trip you will find a variation of vantage points with a view of the lakes, small woods and several areas with allotments.
See what others are sharing on Instagram