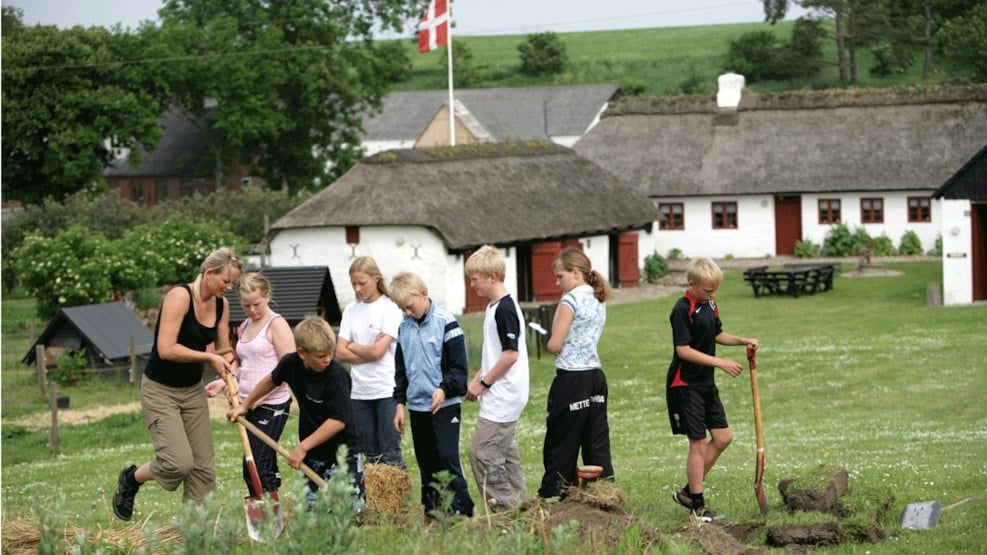 Boldrup Museum
At the Moldrup Agricultural Museum, you can experience what life was like for a family over 100 years ago. There are plenty of experiences for both children and adults.
The Boldrup Museum is a small homestead dating back to 1900. The physical space is limited, but with a well-managed farm, it could still support a family.
The farmer's residence, workshop, stables, etc., are furnished as they might have looked a century ago.
Similarly, the farm operates, with a cabbage garden and ornamental garden featuring old Danish plant varieties and livestock breeds: sheep, goats, pigs, rabbits, geese, chickens, pigeons, and bees. There are outdoor areas for guests who bring their own food - we provide the coffee.
At the Boldrup Museum, you'll find the South Himmerland Nature School. In the beautiful natural surroundings of the Simested Valley, we work with the area's wildlife and plant life. Nearby, you'll find forests, ponds, meadows, fish farms, and, of course, the Simested Stream.
The museum is for all age groups, from preschool children to adults. Schools and other groups can book presentations and guided tours year-round, as long as visits are scheduled in advance by calling 99 82 41 70.
Learn more at www.nordmus.dk.