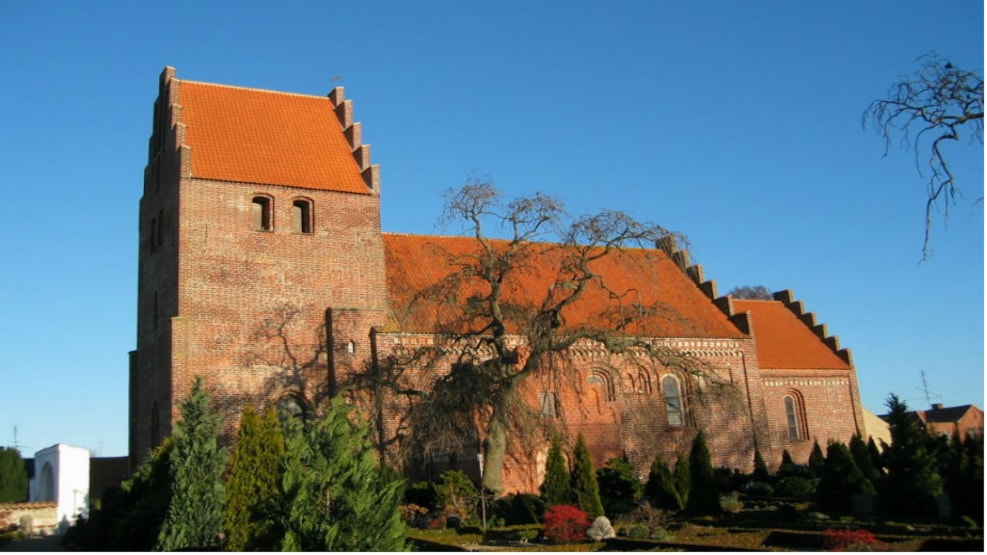 Borre church
This church may be the oldest brick church on Møn.
The oldest parts of the nave and choir are from about 1200-1250, and there are three Late Gothic extensions in the form of a tower, a porch and a sacristy which were completed around 1517. The church is distinctively Romanesque, with very beautiful wall decorations and round arches. The altarpiece is late Renaissance and is inscribed with the year 1627.
The pulpit is High Renaissance and is made of oak and inscribed with the year 1591.
Borre Church is one of the first bicycle-friendly road churches in Denmark. Here, cyclists can have a rest, fill their water bottles, pump up their bike tyres and enjoy the tranquillity during opening hours.